DOING YOUR BIT
JUST GOT EASIER
Conscious about your carbon footprint? Us too. That's why we offer carbon offsetting with every heating oil order
WHAT IS CARBON OFFSETTING?
Carbon offsetting is a simple way to reduce the impact that the heating oil you use in your home has on the environment.
When your boiler burns fuel, it releases carbon dioxide into the atmosphere, which drives climate change.
Carbon offsetting allows you to compensate for these emissions, by investing in global carbon-reducing projects, run by our partner Carbon Footprint Ltd. As a result, balancing out the impact of heating your home.
To get started, simply ask to Carbon Offset* your order each time you top up.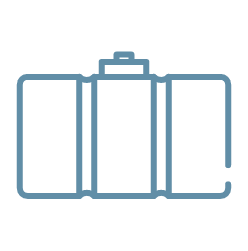 Based on the size of your heating oil order, we'll work out your carbon offset contribution and add it to your final bill. This costs just 1.31p per litre**.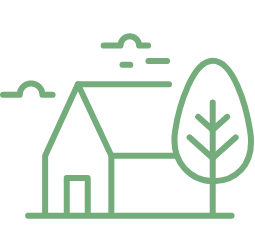 2. WE INVEST IN
CLIMATE CHANGE PROJECTS
Your contribution will go straight to carbon-reducing projects across the world, run by our partners at Carbon Footprint Ltd.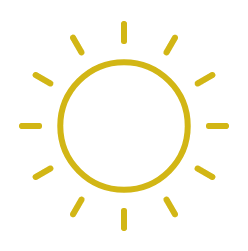 3. THESE OFFSET
YOUR FUEL EMISSIONS
The projects compensate for the CO2 produced by your fuel, by investing in an equivalent reduction. Thereby helping you on your journey to net zero.
CARBON OFFSET YOUR NEXT ORDER ONLINE OR TALK TO YOUR LOCAL TEAM TODAY
WHAT'S YOUR CARBON IMPACT?
Try our nifty Carbon Calculator to work out the CO2 impact of your latest heating oil order – and how much you'll need to offset to make up for it.
SOME OF THE PROJECTS WE SUPPORT
All of the climate change projects we support are run by our partners at Carbon Footprint Ltd, and independently certified under the VCS (Verified Carbon Standard) or Gold Standard, and the Climate, Community and Biodiversity Alliance (CCB).
These are globally- recognised benchmarks for carbon reduction. So when you contribute through Certas Energy Carbon Offset, you know that you're making a real difference. Not just to global carbon emissions, but to renewable energy, biodiversity, and the lives of people across the world.
Trees absorb carbon dioxide through photosynthesis, so any tree-planting project is great for tackling climate change. Here in the UK, this project helps to preserve biodiversity and wildlife habitats, by planting native, broad-leaf saplings around schools and other specially selected sites.
Better yet, for every tree planted here, a tonne of carbon will also be saved in the Brazilian Amazon, under the VCS Avoided Deforestation programme. So you'll be helping to keep forests green and pleasant across two continents.
Ten wind turbines provide electricity to the national electricity distribution company on the Caribbean island of Aruba. Generating up to 15% of the island's electricity production and helping to reduce emissions by an estimated 152,783 tonnes of C02 per year.
GENERATING SOLAR ELECTRICITY IN INDIA
As well as helping to decarbonise India's electricity grid, this new solar farm in Karnataka state provides job opportunities for local people. With a total installed capacity of 90MW, the facility is about 22,000 times the size of a typical home solar system in the UK. By displacing the use of fossil fuels in the electricity grid, it's expected to prevent about 160,000 tonnes of carbon dioxide from going into the atmosphere every year. Impressive!
A renewable wind power project in Jianggang Town, East China involves 100 wind turbines to displace the use of fossil fuels in the power plants connected into the East China power grid. It is expected to reduce emissions by 338,011 CO2 per year on average.
FREQUENTLY ASKED QUESTIONS
Here's a few we were asked earlier…
Why should I offset my fuel orders?
It's always good to try and reduce your impact on the environment wherever you can. If you're living off grid and using heating
oil, that could mean using more efficient 'premium' fuels or using smart fuel monitors to manage your usage. Beyond that
though, for many homes there is currently no single solution.
That's why we offer our Carbon Offset option as an easy way to do your bit. Carbon offsetting is recognised as a legitimate
route to compensating for the impact that your heating oil has on the environment, whilst longer term innovations are in
development.
Will I be buying a different fuel?
Nope – it's still the same top-quality kerosene, or our premium fuel, Glowmax. You're simply choosing to invest in carbon-reducing projects around the world when you order it.
How much does carbon offset cost?
Certas Energy Carbon Offset costs just 1.31p per litre of heating oil. For the average heating oil order, this works out at around £10.48p*. And it goes to carbon-reducing projects around the world. A small contribution can make a big difference.
**1.31p per litre correct at time of going to print 09/06/2021. £10.48 based on an order of 800 litres of fuel.
Does it cost more to carbon offset my order if I order premium kerosene (Glowmax)?
No, it's the same cost to carbon offset your order, whether you order our standard kerosene or our premium kerosene, Glowmax.
Is there a minimum order for Carbon Offset?
Carbon Offset is available on all domestic heating oil orders with Certas Energy. However, Certas Energy has a minimum order size of 500 litres.
Can I offset the carbon emissions from previous orders?
You need to tell us each time you place an order if you'd like to carbon offset your emissions. We're not able to carbon offset emissions from your previous orders.
Can I choose to contribute to a specific project?
We partner with a company called Carbon Footprint Ltd, who manage a variety of verified worldwide offset projects on our behalf . You won't be able to select your funds to go to a specific project. Instead, you'll be contributing to one of a number of projects within our portfolio. This allows us to ensure that we're only contributing to global carbon offset projects that meet strict international standards and drive positive change.
Are your carbon offset projects based in the UK?
At the moment we have three global projects and one UK project in our portfolio. Importantly, we only source from projects that meet the strictest international standards, and which contribute to the UN sustainable Development Goals we support.
Does carbon offset only compensate for CO2 ?
Carbon offsets are calculated using emissions factors provided by the UK Government. CO2e is a metric which converts the impact of all greenhouse gases into an equivalent amount of carbon dioxide with the same global warming risk. All liquid fuels have a CO2e conversion factor.
When you carbon offset your fuel order with us, we look after those details for you.
What does carbon neutral mean?
The terms 'Carbon Neutral' and 'Net Zero' are often used interchangeably , and typically mean the same thing. Net Zero is the sum of the Greenhouse Gas Emissions put into the atmosphere minus those that are removed, to equal zero.
When you carbon offset your fuel order, you're compensating for the emissions that your fuel will put into the atmosphere.
In 2019, the UK became the first major economy to pass laws for bringing all Greenhouse Gas emissions to Net Zero by 2050.
Do Certas Energy offset their own emissions too?
Absolutely. We're proud to say that we've partnered with Carbon Footprint Ltd since 2019, calculating the carbon emissions from our operations and offsetting them in the same way.
*We'll estimate your carbon offset contribution based on the size of your order and add it to your final bill. Your contribution will go to Carbon Footprint Ltd who invest it in global projects to offset your emissions. Each of their projects is independently certified to meet the VCS (Verified Carbon Standard) or Gold Standard – the globally recognised benchmarks for carbon reduction. They are audited on an annual basis which includes checking they have funded the right amount of carbon savings in the projects we are supporting around the world.
**Price correct at the time of writing (01/11/2021)