Let us help you through winter
Get £10 off a product of your choice
This year's certainly been a tough one in the world of farming. That's why we're giving you £10 off a product of your choice, from lubricants to additives, to help your farm through winter.
GET £10 OFF ONE OF THESE PRODUCTS
Prepare and protect your machinery this winter.
Got leftover fuel? Make it winter ready.
Reduce your nitrogen emissions, all year round.
Keep your machinery moving through winter.
Get £10 off Shell GTL Fuel
Try a drop-in, winter-grade, cleaner-burning diesel alternative
A cost-saving agricultural heating alternative to gas oil.
Winter, Spring, Summer, Autumn – the UK's farming community keeps moving all year round. To celebrate the dedication of our farmers and the UK's beautiful rural landscapes, we've launched a photo competition looking for the best images of farms throughout the seasons. The 12 best photos will be selected to feature in the 2019 Certas Energy agricultural calendar.

The best overall photo will win a GoPro camera. We'll also be giving away free copies of the calendar.

To enter, simply complete all your details (including contact details) and upload your photo below. All fields included in this form are required.  Good luck!
Keeping your data protected
We pride ourselves on robust and ethical data practices to ensure compliance with legislation. For more information, view our Privacy Policy.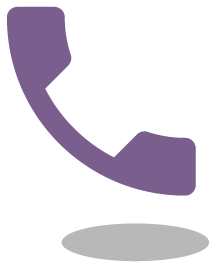 Contact our team to claim your £10 off
T&Cs apply
Orders must be placed between 19 November 2018 and 31 January 2019 inclusive. To be eligible to use the £10 off voucher ("Voucher"), you must place an order for a Qualifying Product (as defined below) with Certas Energy. The Voucher is available for the recipient of this communication only, and cannot be claimed by any third party.
To use the Voucher, you should quote WINTERFARM18 at the point of order, or complete the WINTERFARM18 webpage form. The Voucher may be used for £10 off your order of any of the followed products from us, provided such order meets or exceeds the relevant minimum order value ("Qualifying Products"). The Voucher may not be claimed against any product which you have ordered from us in the period from 18 May 2018 to 18 November 2018 inclusive. The Qualifying Products are:
Product Minimum Order Value

Additives – 1.6 litres
AntiFreeze – 60 litres
AdBlue – 400 litres
Lubricants – 200 litres
Shell GTL Fuel – 1,000 litres
Therma35 – 500 litres
The Voucher is non-transferable and non-refundable. No cash alternative is available.
This offer is not open to employees and their immediate families of Certas Energy and its associated companies in the DCC PLC group, its agencies or anyone else professionally connected with the promotion.
If you no longer wish to receive updates and offers from us, just drop us a line to let us know. See https://www.certasenergy.co.uk/policies/privacy-policy for more information regarding our approach to data protection.
The Promoter is Certas Energy UK Limited. Registered office: 302 Bridgewater Place, Birchwood Park, Warrington, Cheshire, WA3 6XG. Registered number: 04168225