HEATING OIL YOU CAN TRUST
Get £30 0ff your heating oil*
USE CODE: WINTER30 when you get a quote and order online or over the phone
£30 off with code WINTER30
Looking to top up your heating oil in preparation for the season changing? To welcome new customers we're offering £30 off single domestic heating oil orders of 600 litres or more until 31st December 2023. 
With the cost of living on the rise, it's a good idea to order ahead of time. We've got you covered with no hidden delivery charges and a range of ways to pay. 
Simply quote WINTER30 when you get a quote or order online or over the phone. 
Click here to see offer terms and conditions.
Your Local Heating Oil People
You can count on your friendly local team to keep you and your loved ones warm and cosy whatever the weather.
We're proud to be part of  the country's most trusted heating oil people†.  Which means you're always assured of a reliable service which is local at heart.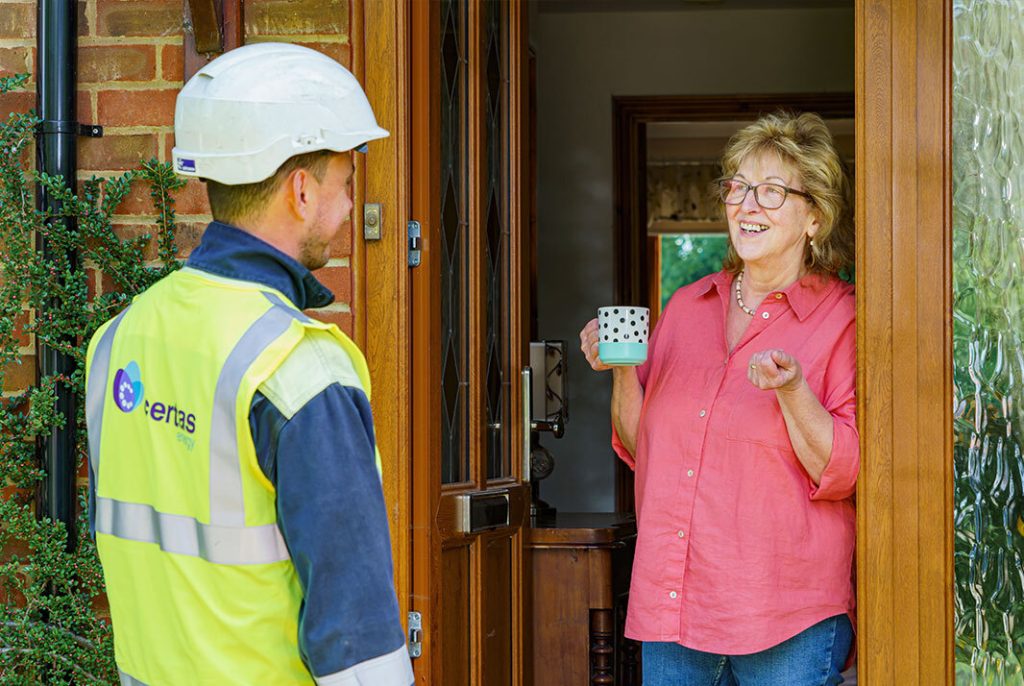 Fuel and a whole lot more
Why not join thousands of customers who rated us the country's most trusted heating oil supplier on TrustPilot?† Friendly, local delivery teams on your doorstep Safe, reliable service you can trust No hidden delivery charges. Plus, a range of ways to pay A choice of fuels including Glowmax, our premium heating oil Optional, automatic fuel top ups and more
Offer terms and eligibility criteria
*To qualify for your money-off fuel offer: orders must be for a minimum of 600 litres of oil (either regular kerosene or Glowmax), be placed over the phone or online, and quoting WINTER30 when you order. The money off fuel offer is valid from 1st November to 31 December 2023 (inclusive). This offer is available for new domestic customers only (or domestic customers who have not ordered in the last 14 months) and does not apply to solely commercial or agricultural customers with a Certas Energy account or any of its brands and subsidiaries. The offer cannot be used in conjunction with any other money off offer and can only be used once. You can share this money off offer code with friends and family, provided they meet the requirements as set out above. The offer is not available to employees or contractors of Certas Energy UK Limited or any person involved in the organisation or running this offer, or any direct family members. The promoter is Certas Energy UK Limited. Registered office: 1st Floor, Allday House, Warrington Road, Birchwood, WA3 6GR. Most trusted based on the combination of Certas Energy's score and volume of reviews on Trustpilot compared to those of similar companies. Excluding suppliers who are independent of any heating oil companies at the time of being published.