Maximum efficiency. Maximum savings.
Maximum reliability. Maximum productivity.
Maximum dedication to health and safety.
Fuel options built
for your priorities
We understand the unique build environment and your needs to procure reliable fuels and lubricants, balanced with the shared responsibility for a cleaner, safer, healthier UK construction industry
Have you heard about the new RTFO biofuel legislation changes to diesel and gas oil? To help prepare for the potential impacts of FAME we have created a free guide.
High performance fuels, lubricants, additives, storage solutions and essential accessories combined with efficiency-enhancing services. View our extensive product range
Cleaner fuel for cleaner air
We are pioneering the use of paraffinic fuels in the UK – demonstrating our commitment to providing more sustainable fuel options and helping the construction industry reduce its output of harmful emissions – Shell GTL fuel, exclusively available in the UK from Certas Energy
Making it easy to maintain, move and store your onsite fuel
Keep your fuel safe and secure, especially on congested sites. We can also give you expert advice on products that can assist with improving the compliance, reliability and cost efficiency of your fuel storage set up.
As important as fuel to smooth operations
We supply products designed to lower your operating costs and increase equipment availability, with a full range of hydraulic oils, engine oils, greases and other lubricants from leading brands that all meet specifications for Caterpillar, JCB, Sany and Volvo.
Stress free fuel management
Fuel management solutions that give you visibility and total control over your fuel usage, helping you monitor volumes, reduce risk and save money.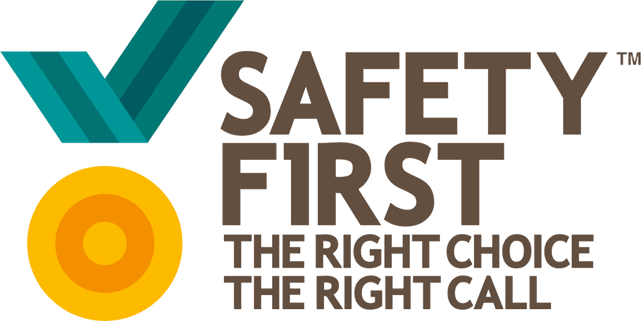 Working together to keep health and safety a priority
Health and Safety is paramount for us – it is fundamental to our business performance, as well as being integral to our long term commercial success.
Total fuel managment and solutions with riliable lubricants supply
From specialist suppliers to large scale contractors, our customers design, build and supply construction projects that shape the UK's infrastructure, housing, industrial and educational landscapes for our diverse communities to thrive in.
Our client partnerships begin with us developing a real understanding of your needs and priorities for total fuel management and reliable bulk fuel and lubricant supply. Taking a collaborative approach, we listen carefully to fully appreciate your business challenges and, where appropriate, suggest fuel and lubricants products and services to help you to achieve your construction and commercial goals.
A responsible approach
We take our responsibility seriously, reducing the impact of our own operations as well as yours:
Minimising waste
Protecting biodiversity
Reducing harmful emissions
Investing in the communities in which we operate
Providing training and development
Creating local employment opportunities
Continually innovating through product development to enable alternative fuel solutions eg cleaner and/or easier to transport; as well as for automated usage reporting.
We understand your business needs around the importance of balancing best practice in safety, health and environmental matters with a realistic need to deliver construction projects on time, on budget and to the right quality within a low margin industry.
National network, regional presence, local delivery
Regional depots ensure local service from our knowledgeable local drivers – with optimised fuel deliveries at flexible times to suit customer needs.
Our technical teams support all aspects of fuel management from product choice, secure storage, spill management and monitoring – all ensuring that you don't run out of fuel.
Were more got to say. Explore our Social Media channels.