TRUSTED OIL BOILER EXPERTS
Oil boiler servicing near you
Help prevent pesky breakdowns with expert services from our lovely, OFTEC-registered engineers.
IT'S GOOD TO BE
ON THE SAFE SIDE
Worrying about the boiler breaking down is something none of us want to do. Looking after your oil fired boiler and making sure it works all year round just makes sense.
Certas Energy only uses OFTEC registered engineers who understand oil boilers inside and out. Our friendly local teams follow six safety steps in every appointment for your peace of mind. 
Read on to find out more about our range of care plans and services to help prevent boiler breakdowns.
Taking the steps to care for and maintain your boiler by yourself is a great start. However, a regular boiler service is the best thing you can do to improve its efficiency and avoid nasty, expensive surprises. That's why we offer a choice of Boiler Care plans to cover boiler maintenance, repairs, or replacements.
Simply pick a plan to suit you and our friendly OFTEC registered engineers in your area will pop round. Our experts have you covered whenever needed to keep your home warm and toasty.
ALWAYS SPEEDY.
ALWAYS RELIABLE.
ALWAYS NEARBY.
Want to see how we turn a grumbling boiler into a happy one? Meet Steve, one of our lovely local engineers, discussing the significance of annual boiler MOTs.
Protection for boiler trouble
Unfortunately, no matter how much you care for your boiler, issues can arise occasionally. There are a few problems you might encounter with an oil boiler. For example, water and debris could travel from the tank to the boiler causing the boiler to lock out. Additionally, water can freeze in the oil line. You may also find soot deposits which can mean paying out for replacement parts.
Our technicians will identify these issues and give your boiler a good clean. All you have to do is sign up for boiler servicing with us or book a one-off maintenance visit.
SUPER SAVVY BOILER CARE PACKAGES
Our Boilershield plan covers you for an annual service* of your boiler or cooker. Our prices per year are below, call out charges may apply.**
Our Boilershield Plus plan covers your boiler or cooker for an annual service, parts, labour and breakdown.*
Our prices per year are below, call out charges may apply.**
(WE'LL QUOTE SEPARATELY FOR THESE)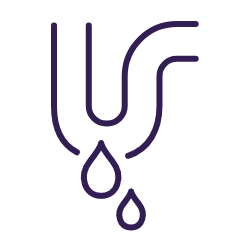 BOILER BREAKDOWNS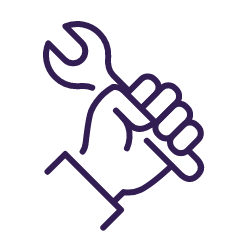 EMERGENCY BOILER REPAIRS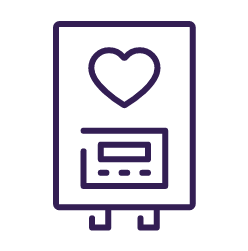 NEW BOILER INSTALLATIONS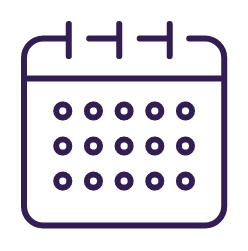 BOILERS MORE THAN 20 YEARS OLD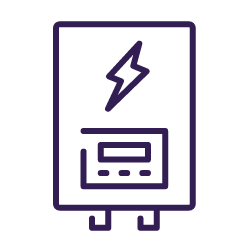 BOILERS OVER 150,000 BTU (44KW)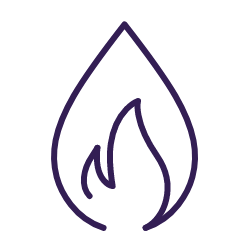 COMMERCIAL BOILERS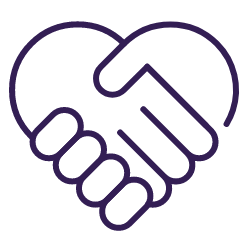 MULTIPLE SERVICES
*Parts will be charged at cost plus a reasonable margin to cover our procurement costs. You will be advised prior to the relevant part(s) being fitted. In some circumstances older or out of condition boilers may incur an additional cost. All prices are inclusive of VAT at the current rate of 20%. Prices shown in () are an indication of the monthly cost, which include an estimation of consumable items required.​**Boiler Shield Plus customers have two inclusive call outs included within the Boiler Shield plan, before a £60 call fee will be applied.  Please see the full terms and conditions for full details.
SO, HOW DO YOU MOT A BOILER?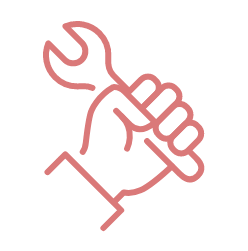 M IS FOR MAINTENANCE
As well as maintaining your boiler with a one-off service, we can keep it happy all year round with a Boiler Shield Plus care plan.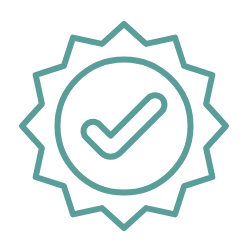 O IS FOR OFTEC-REGISTERED
All of our lovely local engineers are OFTEC-registered, so you know you're in safe hands.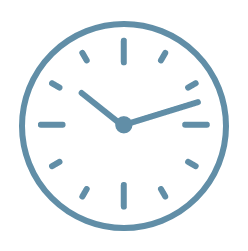 T IS FOR TIME
An annual service takes less than two hours and can be booked at a time to suit you. Now that's something to smile about.
YOUR LOCAL BOILER EXPERTS
BOOK AN APPOINTMENT WITH YOUR LOVELY LOCAL TEAM
As the UK's #1 heating oil provider, you're guaranteed a top-quality service from us. All of our friendly local engineers are OFTEC registered to ensure that your boiler is in good hands.
boiler servicing made simple
what can you expect from a boiler service?
You can rest assured that with a Certas Energy OFTEC qualified engineer, your boiler service is in good hands. At your oil boiler service, you can expect an engineer to:
Check for any water ingress

Look for soot deposits

Clean parts and boiler components

Replace any damaged or worn parts

Check the system pressure 
Read our guide to find out more about your oil boiler service.
boiler care you can count on
It's a good idea to look after and service your oil boiler annually to get the most from it. Here are a few small things you can do yourself to increase the longevity of your boiler:
Check the pressure often

Bleed your radiators

Check for drips

Make sure the flame is blue
You can find more boiler care and maintenance tips in our handy guide.
6 Reasons to choose our oil boiler care plans
Here are the some of the key benefits of signing up to our oil boiler cover plans:
• Reliable, speedy, local service
• Lovely OFTEC-registered engineers
• A vast stock of reputable parts with 12-month guarantees
• FREE carbon monoxide checks
• Top quality replacement boilers from Worcester Bosch and Grant UK
• Open Monday to Saturday
WORCESTER BOSCH AND GRANT
NEED A NEW BOILER? WE'RE ON HAND
If the worst does happen and your boiler can't be saved, get in touch with our specialist team. They will fill you in on the latest offers on a great range of boilers, including Worcester Bosch and Grant options. Plus, you're in safe hands with us, as we only use fully qualified, trusted partners to install boilers.
BURNING QUESTIONS ABOUT BOILER CARE?
Get the answers to all your boiler care questions with our handy FAQs.
How often do you need to service an oil boiler?
If your home uses an oil boiler, an annual service will be enough to keep things ticking over.
In the meantime, there are plenty of things you can do to prolong the life of your oil boiler and prevent any problems popping up. For example, it's crucial to check your boiler pressure and bleed your radiators regularly. Find more hints and tips in our blog, a Guide to Boiler Care.
What do I do if my oil boiler needs an urgent repair?
If your oil boiler needs a repair, we will be able to find a reliable engineer near you who can help. Just give us a call on 03457 620 620. We can arrange an oil boiler repair to get your heating back up and running, no matter where you are in the UK.
How long does an oil boiler service take?
There are no hard and fast rules about the time it takes to service your oil boiler. As a general rule, you can allow one to two hours for your local oil boiler service. Our trusted and local engineers will carry out a full inspection and carry out any necessary work. For more information about what happens at your oil boiler service, read our Boiler Service Guide here.
How much is an oil boiler service?
Oil boiler service costs can depend on the provider you use. To stay on top of your oil boiler and avoid unexpected costs, we recommend signing up to an oil boiler service package. The package includes annual boiler services carried out by OFTEC-registered engineers near you.
We offer two boiler care packages to suit you: Boilershield and Boilershield Plus. We're happy to provide helpful payment plans, so you can spread the cost across the year.
Learn more about our boiler care packages.
How much does it cost to repair an oil boiler?
The cost to repair an oil boiler will depend on the type of repair required. Using a helpful local OFTEC-registered engineer means you can trust any advice given and be told up front about the work needed.
If you've signed up to an oil boiler care package, some repairs will already be covered. Call us on 03457 620 620 to discuss your boiler repair and arrange an engineer to visit.
What does an oil boiler service include?
During your local oil boiler service, your engineer will carry out a number of checks. These include checking for impurities and any water ingress to the tank, changing the nozzle and cleaning the trap. For a more detailed breakdown of what happens during an oil boiler service, read our Boiler Service Guide.
Are boiler repairs included in an oil boiler service?
When you sign up for an oil boiler service, you get the reassurance that any nasty surprises or emergencies will be taken care of. If you suspect your oil boiler is in need of some TLC, contact us today. We can arrange an OFTEC-registered engineer to visit your home and take a look.
Our boiler care plans cover repairs or replacements as well as boiler servicing.
Where can I find an oil boiler engineer near me?
As the UK's biggest heating oil supplier, Certas Energy has an extensive network of engineers across the country. Our engineers can service your boiler and carry out any essential work wherever you are in the UK. You don't need to hunt high and low for local help with your boiler, simply call us on 03457 620 620 and we will do the work for you.
Can you get carbon monoxide poisoning from oil heating?
Oil boilers can produce carbon monoxide through incomplete oil combustion. If you breathe in this invisible yet toxic fume in high amounts, it can interfere with your body's ability to carry oxygen to the brain. However, while a serious concern, carbon monoxide poisoning is avoidable with regular boiler maintenance and carbon monoxide alarms.
Call us on 03457 620 620 to book your boiler service, where expert engineers will ensure that your boiler is safe to use.
How long do oil boilers last?
Most modern oil boilers are designed to last between 10 to 15 years, but this varies between manufacturers. Sometimes oil boilers can last even longer.
Our OFTEC-registered engineers will be able to tell you if your oil boiler is close to the end of its lifespan. Regular servicing can also help to increase your boiler's efficiency and keep it running for longer. Book your oil boiler service with our expert team.
Is a leaking oil boiler dangerous?
A leaking oil boiler is a sign of a problem in your oil heating system. If you encounter an oil leak from your boiler, take immediate action. Close your oil valve and place a container under the leak to avoid causing a serious oil spill. Then, get in touch with a local engineer for help.
Oil leaks can cause serious harm to the environment. Take any oil leak seriously to avoid risking a hefty fine.
*Efficiency and performance of Glowmax based on evidence of tests carried out comparing Glowmax to our standard kerosene.
**Terms apply for both our Pay Monthly Direct Debit and our planned delivery service. You can view our full terms and conditions here.
†The FoxRadar Oil Monitor details can be found here.