Slider 1
KEEP YOUR BUSINESS RUNNING SMOOTHLY
Lubricants from leading manufacturers
Providing customers across all sectors with a market leading portfolio of lubricants, oils and greases - maximising efficiency, boosting performance and reducing downtime to achieve significant total cost of ownership savings.
Your Commercial Lubricants Supplier
Certas Energy Lubricants supplies premium branded commercial lubricants for businesses throughout the UK. Our customers rely on us for lubricants, oils and greases to maximise efficiency, boost performance and reduce downtime. Our extensive portfolio covers a wide range of commercial lubricants, including AdBlue and a roster of products from industry recognised manufacturers like Shell, Castrol, Q8Oils and Valvoline.
High quality lubricants are an essential element when considering the smooth running of your business. Commercial lubricants from Certas Energy Lubricants maintain and enhance the vehicles and machinery your business uses daily. With various OEM (Original Equipment Manufacturer) recommendations, different oil grades and emissions regulations, choosing the right lubricants can be confusing. At Certas Energy Lubricants we have an expert team to guide you through every option, and our extensive distribution network and large stock holding help us to deliver the lubricants you need wherever you are in the UK.
Lubricants from leading manufacturers
We provide our customers with a market leading portfolio of lubricants, oils and greases that help maximise efficiency, boost performance and reduce downtime to achieve total cost of ownership savings.
SUPPLYING LUBRICANTS FROM LEADING MANUFACTURERS
Supplying lubricants from leading manufacturers
Certas Energy supplies lubricants from leading manufacturers Shell, Castrol, Q8Oils and Valvoline. In addition to our well established distribution business our own brand of HyperDrive quality oils are now available. We are Shell's largest distributor and Gulf's only distributor in the UK. Our broad product range is designed to meet all your lubricant requirements and with each of our market-leading brands we support our customers to 'get it right, first time' with your lubricant selection.
High performance lubricant supply
Quality counts when it comes to selecting the right lubricants, which is why we are proud to partner with leading manufacturer brands, each with continual product innovation through research and development – ensuring our expert advice is backed up by high performance products. We offer the full portfolio from Shell, Castrol, Valvoline, Q8Oils and Hyperdrive.
Certas Energy Lubricants offers a full portfolio of lubricants including industrial and automotive lubricants oils and greases. Our selection includes, but is not limited to, these leading manufacturers:
SHELL: Shell's position as a market leader is maintained through its world class technological insights. We are proud to be the UKs largest distributor of Shell products.
CASTROL: We are the largest supplier of Castrol products in the UK and are proud to be an Ambassador Distributor. With a reputation for innovation, Castrol products are endorsed and co-engineered by world-leading brands like Audi and Volvo. 
VALVOLINE: Valvoline remains at the cutting edge of lubricant technology. We are the sole distributor of bulk and packed Valvoline products in the UK and continue to partner with them for their innovation and dependability.
Q8OILS: These technology enhanced lubricants have been designed for the industrial and power sectors. As an authorised partner of Q8Oils we are able to offer these premium lubricants, metalworking fluids and greases to industries throughout the UK.
PREMIUM LUBRICANT PRODUCTS
All your commercial lubricant needs
Engine oils

Gear and transmission Oils

Hydraulic oils

Cutting and soluble oils and greases

AdBlue

Antifreeze/Coolants

Screen wash

Fuels

Grease

Hybrid Oils

Environmentally acceptable oils

Turbine Oils

Compressor Oils

Oil Monitoring

Rapid Oil Analysis

Industrial Oils

Rust Prevention

Slideway Oils

Gas Engine Oils

Refrigeration Oils
A reliable industrial lubricant supplier
Certas Energy Lubricants has been working with leading global lubricant brands for twenty years. We supply to the manufacturing, industrial and power sectors where it is vital that equipment and machinery is well maintained to avoid disruption and loss of output. Choosing quality multi-purpose hydraulic oils, metal working fluids and equipment-specific lubricants from a reliable and knowledgeable supplier, will help your business machinery and equipment to continue performing well. vapour of nitrogen and water. This means your business will fall in line with Government regulations regarding environmental output and align you with proactive environmental initiatives.
SUPPLYING THE AUTOMOTIVE INDUSTRY
A leading automotive lubricant supplier
With the pressure on industries to improve the efficiency and output of their commercial vehicles, it's crucial to use high quality automotive lubricants for maximum performance. Certas Energy Lubricants supplies an extensive number of businesses with automotive lubricants.
From heavy goods vehicles delivering essential supplies, to tractors and combine harvesters servicing farms, we deliver in rural and urban areas across the UK. Large vehicles like gritters and buses rely on high performance lubricants to enhance their efficiency, and the construction industry benefits from our on-time and in-full deliveries throughout the year. We supply Passenger Car products to garages, retailers and independent and franchised workshops, so they can pass on the benefits of quality lubricants to their customers.
CERTAS ENERGY & HYPERDRIVE
HyperDrive premium lubricants manufacturer
Certas Energy's strategic acquisition of HyperDrive in October 2018 signalled a significant step change as the business expanded into lubrication product manufacturing. HyperDrive is a lubricant blending business that has not only built a reputation for developing a wide range of high-performance, own-brand products, but for blending oils on behalf of many leading global brands.
WHY BUY COMMERCIAL LUBRICANTS FROM CERTAS ENERGY?
100 dedicated employees

Nationwide delivery network

Logistics provider for leading manufacturers

10 dedicated warehouses

200,000 sq ft warehouse storage

Large stock holding of oils and greases

60 million litres of lubricants and AdBlue delivered
Your lubricants questions answered
What are commercial lubricants?
Commercial lubricants are a selection of lubricants, oils and greases that are added to vehicles and machinery for commercial use. They have a range of purposes, from AdBlue which brings vehicles in line with environmental legislation, to gear and transmission oils used to reduce wear and tear in gear boxes and prolong the life of heavy and large vehicles. The right type of commercial lubricant will depend on its intended use and end goal.
What are the benefits of using a commercial lubricant?
Commercial lubricants are used for many industries. Manufacturing, transport, agriculture and marine industries all benefit from commercial lubricants. Therefore, if equipment is enhanced for longevity and efficiency, the commercial yield of these businesses may improve. Well-maintained commercial vehicles and equipment means maximised opportunities for reliable and continued output, which can lead to improved profits and growth.
Which sectors use commercial lubricants?
An extensive amount of industry sectors use commercial lubricants. Construction and agriculture use commercial lubricants to maintain and enhance heavy machinery, while the automotive industry uses them in the manufacture of cars. When choosing the correct lubricant, it is important to match the equipment or vehicle to the correct lubricant product, which meets or exceeds OEM recommendations. 
Which lubricants can Certas Energy supply?
Certas Energy is partnered with leading manufacturers of commercial lubricants. We supply a range of lubricants, oils and greases from premium brands; Shell, Castrol, Valvoline, Q8Oils and HyperDrive We also distribute AdBlue in bulk and can deliver all commercial lubricant products including anti-freeze, hydraulic oil and engine oils. More recently, we have added Hybrid and Carbon Neutral ranges to our choice of lubricants. You can contact our expert team who will answer any of your lubricant questions and ensure you get the right product delivered in full and on time.
Which are the leading lubricants manufacturers?
There are several leading lubricant manufacturers. These are Shell, Castrol, Valvoline, Q8Oils and HyperDrive Each of them lead innovation and manufacture premium commercial lubricants. Certas Energy is partnered with leading manufacturers and, in some cases, is the sole distributor in the UK. Each manufacturer produces a range of high quality lubricants and can offer your business cutting edge products. At Certas Energy Lubricants we match manufacturers and products with industries and equipment to achieve maximum results.
Where can Certas Energy deliver lubricants to?
As one of the UK's leading lubricant distributors, Certas Energy delivers lubricants across the whole of the UK. Our 200,000 sqft warehouse holds vast quantities of stock, and regional depots across the country mean we can deliver to your business anywhere in the UK. We have a national network and purpose-built vehicles, and apply a 'right first time' approach to every order. Certas Energy Lubricants can provide emergency and next day deliveries. No matter your location, business or required quantity, you can rely on Certas Energy Lubricants to deliver.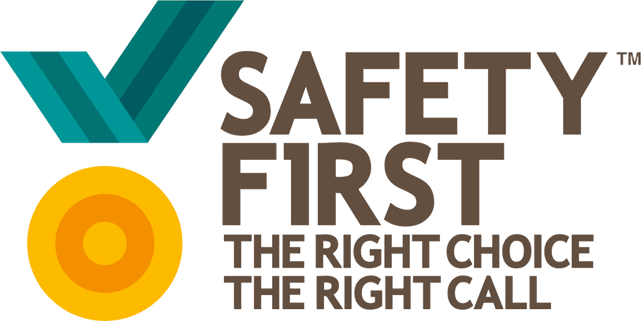 Working together to keep health and safety a priority
Health and Safety is paramount for us – it is fundamental to our business performance, as well as being integral to our long term commercial success.