Experts in home heating oil storage solutions
Domestic oil tank installation, maintenance & replacement
Are you looking for a heating oil tank replacement near you? Or, do you want to give your existing one a little extra care? From oil tank repairs to expert installation, talk to our domestic tank team today.
Is your oil tank on its last legs?
Not to worry. Our local tank experts are here to help you stay cosy and leak-free all year round with our installation, maintenance & replacement services:
Choose from a range of top quality Kingspan oil tanks, all EcoSafe and bunded as standard

Give your tank some TLC with our expert tips and replacement parts

Get a visual tank inspection with every heating oil delivery
Need a new heating oil tank?
ONE CALL TAKES CARE OF IT ALL
From finding the right tank for you, to getting it installed and filling it with heating oil, buying a new Kingspan tank is a breeze with Certas Energy.
With OFTEC-registered tank installers, and a dedicated tank team on hand to help, you're always in safe hands with us.
One tank. Years of warmth.
All our domestic heating oil tanks are EcoSafe and bunded as standard. Bunded tanks have a second skin inside to protect against costly leaks and spills. Plus, if you buy your oil tank from us, it comes with a fantastic 10-year warranty.
And, whether your tank is new or old, our team also completes visual tank inspections with every heating oil delivery. Just to be on the safe side.
PAYMENT OPTIONS TO SUIT YOU
We know that replacing your tank can sometimes be an unexpected expense. So, why not make it easier to manage with Certas Energy Pay Monthly? Our Direct Debit plan lets you pay for your tank in 12 monthly instalments.*
Learn more about our flexible payment options.
Alternatively, call 0345 600 3423 to talk to our friendly team to set things up. 
DOMESTIC TANK INSTALLATION
SEE DONNIE'S TOP TANK TIPS
HOW TO GIVE YOUR TANK SOME TLC
Want to help your heating oil tank last longer?
Whether you need a brand new tank or you just want to give your existing one a little attention, don't miss these handy tank tips.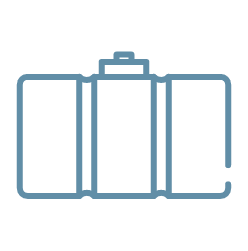 Check your tank for corrosion, cracks and splits. These marks could be signs of an impending tank leak.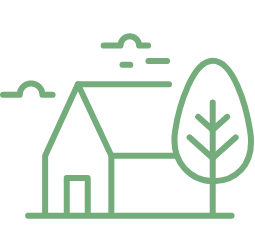 Keep your tank on a solid, level surface, far away from buildings and water courses. If any oil gets into the water system, it could cost in excess of £30,000 to clean up. Ouch!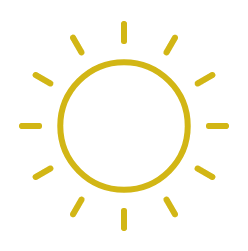 Is your green plastic looking pale? Your tank could have been bleached by the sun, making it brittle and prone to cracks. If you have a metal tank, make sure to check it for rust and damp patches too.
Important information: Please note that tank installation may not be available at all locations.
*Pay Monthly Direct Debit is subject to eligibility checks. You will pay 12 equal monthly payments for a 12 month period. You can cancel your Direct Debit at any time. However, if you cancel, the full balance will be due for payment. Direct Debit is not a credit facility.
Domestic heating oil tank FAQs
Do you supply home heating oil tanks?
Yes, we do. As well as supplying heating oil, we're also experts in oil tanks and offer a range of oil storage solutions to suit your needs.
Our engineers can give your current oil storage container some TLC or help you choose the right tank for your home from our range of top quality Kingspan oil tanks. Our friendly OFTEC-registered engineers can even fit and fill your new oil storage tank for you. 
How to safely store an oil tank?
Safe oil tank storage is key to preventing oil spills and oil theft.
Ensure that your heating oil tank is on a solid surface. Check your tank regularly for signs of corrosion. Getting an annual professional inspection for your tank will help you to stay on top of any signs of damage or weakening that could lead to a spill.
Installing locks, security cameras, and security lighting are all handy ways to prevent thieves from targeting your heating oil tank. For more information on oil tank security, read our handy guide to avoiding heating oil theft.
What type of oil tank do I need for domestic use?
There are several different types and sizes of domestic heating oil tanks. You can choose between single-skinned, double-skinned, and bunded tanks. You also have a choice of material between plastic and steel. Each of these alternatives has features that cater to specific circumstances, so it's important to consult a professional when choosing a new domestic oil tank.
Our team can help you choose the best tank for your needs. Call us at 0345 600 3423 to speak to one of our experts about domestic oil tank types.
How do I monitor my heating oil usage?
How to prepare an oil tank for winter?
When do I change my heating oil tank?
There's no exact rule for how often you need to replace a heating oil tank. Annual tank inspections carried out by OFTEC-registered technicians are the best way to keep an eye on the condition of your tank. Your technician will inform you of any signs of damage or weakening that they find and recommend a replacement when it's time.
Take a look at our guide to heating oil tank replacement for a full breakdown for changing your tank.
How big is a typical heating oil tank?
The capacity of domestic oil tanks varies from 500 litres up to 10,000 litres. However, the average size of a domestic oil tank for UK households is between 1,000 and 2,500 litres. The size of the oil tank you need depends on the size of your property, number of occupants, and available space for the tank. Our expert team can help you choose the right tank size for you.
Does heating oil evaporate from your oil tank?
Heating oil evaporation is possible in very high temperatures, for example during a heatwave. However, as these extremely high temperatures are rare in the UK, you are unlikely to lose a substantial amount of oil through evaporation.