HEATING OIL TANK INSTALLATION, MAINTENANCE & REPLACEMENT
Looking for a brand new tank? Or just want to give your existing one a little extra care? Talk to our Domestic tank team today. 
IS YOUR TANK ON
ITS LAST LEGS?
Not to worry. Our local experts are here to help you stay cosy and leak-free all year round with our installation, maintenance & replacement services:
• Choose from a range of top quality Kingspan oil tanks, all EcoSafe and bunded as standard
• Give your tank some TLC with our expert tips and replacement parts
• Get a visual tank inspection with every heating oil delivery
ONE CALL TAKES CARE OF IT ALL
From finding the right tank for you, to getting it installed and filling it with heating oil, buying a new Kingspan tank is a breeze with Certas Energy.
With OFTEC-registered tank installers, and a dedicated tank team on hand to help, you're always in safe hands with us.
ONE TANK. YEARS OF WARMTH.
All our domestic heating oil tanks are EcoSafe and bunded as standard, which means they have a second skin inside to protect against costly leaks and spills. Plus they all come with a fantastic 10-year warranty.
And whether your tank is new or old, our team also do visual tank inspections with every heating oil delivery. Just to be on the safe side.
PAYMENT OPTIONS TO SUIT YOU
We know that a new heating oil tank can sometimes be an unexpected expense. So why not make it easier to manage with Certas Energy Pay Monthly? Our Direct Debit plan lets you pay for your tank in 12 monthly installments.* Just talk to our friendly team to set things up.
DOMESTIC TANK INSTALLATION
SEE DONNIE'S TOP TANK TIPS
Meet Donnie, one of our lovely tank experts, to find out how he makes sure every tank is installed safely – and hear his top tips for taking care of your tank.
For more oil tank safety advice, talk to our expert tank team today. Or click the button below to view our installation guide.
HOW TO GIVE YOUR TANK SOME TLC
Want to help your heating oil tank last longer? Of course you do!
Whether you need a brand new tank or you just want to give your existing one a little TLC, don't miss these handy tank tips.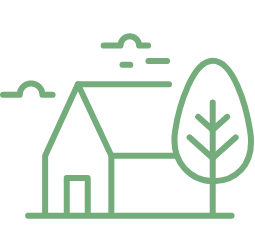 Keep your tank on a solid, level surface, far away from buildings and water courses. If any oil gets into the water system, it could cost in excess of £30,000 to clean up. Ouch!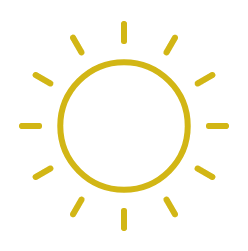 Is your green plastic looking pale? It could have been bleached by the sun, making it brittle and prone to cracks. Have a metal tank? Keep an eye out for rust and damp patches too.
Important information: Please note that tank installs may not be available at all locations.
*Pay Monthly Direct Debit is subject to eligibility checks. You will pay 12 equal monthly payments for a 12 month period. You can cancel your Direct Debit at any time. However, if you cancel, the full balance will be due for payment. Direct Debit is not a credit facility.