HVO
HVO FAQ Guide
The Ultimate Guide to HVO Fuel
Getting you ready for the red diesel tax changes
Discover the power of renewable diesel in unlocking significant emissions savings for your business
An intro to Certas Energy HVO
The countdown to Net Zero 2050 has begun. Energy legislation is increasingly weighted towards cleaner alternatives and away from fossil fuels. ESG strategies are also putting a spotlight on commitments to lower the environmental impact of everyday operations. 
So as businesses get to grips with evolving regulatory requirements and corporate sustainability goals, the question is; how can they adapt, and quickly? 
We have one answer: Hydrotreated Vegetable Oil (HVO). 
With the ability to immediately and significantly reduce emissions, Certas Energy HVO holds the power to propel businesses forward to a cleaner, brighter future. 
Let's take a deep dive into this promising low carbon alternative diesel and the benefits it can deliver.
What is HVO?
HVO is a drop-in alternative fuel, manufactured from 100% renewable and sustainable waste.
One of the cleanest, most high quality fuels currently on the market, it can be used as a replacement for regular fossil diesel and can significantly reduce fuel-related net CO2 emissions by up to 90%, without any engine modifications.
FAME, sulphur and fossil free, it is made using raw materials, such as vegetable fats and oils. Unlike conventional biodiesel, HVO is a fully saturated hydrocarbon, which makes HVO cleaner burning and ensures a longer shelf life.
Who can use HVO?
HVO is suitable for on- and off-road vehicles, plant and machinery across a range of industries, including construction, agriculture, transport and logistics, marine and the public sector.
Alongside its strong sustainability credentials, HVO can be seamlessly integrated into existing vehicles and machinery. This makes it ideal for industries that want to realise significant carbon reduction but find it difficult to decarbonise due to current technology and electrification shortcomings.
How much is HVO?
HVO does cost slightly more than regular diesel but as demand and supply increase, we expect that the price will start to decrease.
Given the withdrawal of red diesel allowances for many industries, alternative fuels are becoming more popular as a cleaner, compliant and convenient alternative to white diesel. They are also much cheaper to implement than other sustainable solutions, which require investment in infrastructure.
Why go with HVO? Explore how HVO could benefit your business: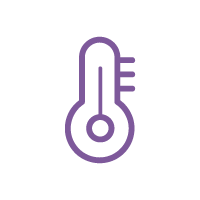 Drop in and go
As a drop-in alternative, HVO can be used in vehicles or equipment designed for standard diesel, without any changes to the engine or infrastructure. Tanks also do not need to be drained, flushed or cleaned out. As capital expenditure or investment is not required, HVO offers a viable and accessible route towards decarbonisation, without disruption or delay.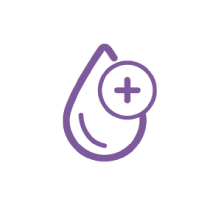 Fossil/FAME free
HVO is a highly stable FAME-free fuel, with limited risk of microbial growth. It is produced and accredited to meet the international fuel standard EN 15940, the specification for paraffinic diesel, and the Fuel Quality Directive 2009/30/EC Annex II. As well as being a replenishable fuel, HVO is safer due to its non-toxic, odourless and readily-biodegradable properties. It also has a low-hazard rating.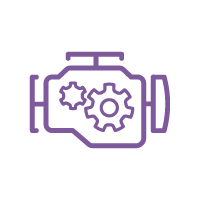 Powerful performance
The benefits of HVO extend beyond sustainability. It has a naturally low cold filter plugging point (CFPP) to -30 degrees, as well as higher filterability and improved combustion over some diesel alternatives. Furthermore, HVO has a longer shelf life than conventional diesel and can be stored for up to 10 years.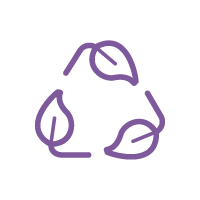 Reduce emissions - instantly
HVO is a paraffinic fuel, with zero sulphur and no aromatics content. It reduces regulated emissions of toxic hydrocarbons, nitrous oxides (NOx) and particulate matter (PM), all of which are harmful to human health and the environment. By transitioning to Certas Energy HVO, you can cut greenhouse gas emissions from operations by up to 90%, helping to lower your carbon footprint with immediate effect.
Where can I buy HVO?
We deliver HVO to businesses nationwide and the renewable fuel is also available at selected bunker sites across our extensive refuelling network – making Certas Energy the first in the UK to offer HVO to HGV fuel card users at the pump.
Have more questions? Check out our additional FAQs
Everything you need to know about HVO
Whether you need help separating fuel fact from fiction or still have gaps in your HVO knowledge, we're here to help.
In our blog, we challenge the common misconceptions around HVO to help you decide if it is the right fit for your business – and our expert answers your cleaner burning questions about the renewable alternative diesel.
Pros and cons of HVO fuel
Navigating the ever-evolving energy landscape can be tricky. From drop-in capabilities to extra expense, there are benefits and challenges to switching to HVO. In keeping with our transparent values, we outline the pros and cons of HVO adoption.
HVO is the next big thing in the industry energy mix. But how does it compare to standard diesel – and what makes it stand out from other cleaner alternatives?
To help you weigh up your options, we explore how HVO measures against different fuels.
TRANSPARENT, TRACEABLE, TRUSTED
Knowing where to go for HVO
HVO may be making waves as a popular renewable fuel choice in commercial applications but not all HVO is created equal or ethical. It is imperative to partner with a transparent and trusted supplier with full visibility of the fuel's supply chain.
Our expert outlines top tips for choosing fuel that fits with your sustainability goals.
 emissions explainer clears up any confusion, outlining exactly how Certas Energy HVO can help your business make significant CO2 savings.
RISK FREE, COST-EFFECTIVE OPTIONS
Making the transition to HVO work for you
Adopting alternative fuels can seem like a big commitment.
As part of our dedication to helping you go further with your energy transition, we aim to make the switch to HVO fuel as simple and seamless as possible.
That's why we offer a range of risk-free, flexible options to trial or gradually transition to HVO, such as split delivery, mass balancing and delivery in IBCs.
Verified supplier of renewable fuels.
Certas Energy is a Recognised Fuel Supplier under the Renewable Fuels Assurance Scheme, so our customers can be even more confident that our HVO is credible, ethical and sustainably-sourced.
The accreditation allows us to produce a Renewable Fuel Declaration for Certas Energy HVO. This is our own proof of sustainability documentation, underwritten by the Zemo Partnership, which guarantees that fleet operators are purchasing bulk supplies of sustainable low carbon fuels.
Making the case for renewable fuel
As part of our commitment to powering the energy transition, we're taking significant steps to reduce our own carbon emissions. We've introduced HVO fuel into our own fleets, which has helped us exceed our carbon reduction goal of 20% by 2025 way ahead of target.
We've also helped a number of customers make the switch, including Yodel. The UK parcel carrier partnered with Certas Energy to replace diesel with HVO to fuel its shunter fleets at its Shaw, Wednesbury and Hatfield sorting centres. A broader roll out across the company's fleet is planned for the future.
Interested in joining us on the net zero journey and integrating HVO fuel into your energy mix? 
PLUGGING THE NET ZERO FUEL GAP
Getting ready to go with HVO
A gamechanger in the new energy mix pipeline, HVO holds the power to propel your business towards a cleaner, brighter, more sustainable future.
Take a deep dive into this promising low carbon diesel alternative in our ultimate guide to HVO and discover the carbon reduction and operational benefits it can bring to your business.
The low carbon heating solution
YOUR ENERGY TRANSITION PARTNER
Cynergise™ by Certas Energy
Through our Cynergise energy transition consultancy service, we help our customers to tackle the 'energy trilemma' and power their business the smart, sustainable way.
Whether you are looking to reduce your carbon footprint with HVO or lower your fuel costs, we have the expertise, insights and solutions to help you optimise and evolve your energy mix. Our end-to-end energy transition and efficiency experts work closely with you to identify where impactful changes can be made to future-proof your energy solutions, without sacrificing productivity or price.
Switch on your full energy potential with Cynergise and Certas Energy.
Why choose Certas Energy?
As the UK's leading fuel and lubricants distributor, we take pride in providing solutions that you can rely on and trust. That's why we go to great lengths to guarantee that Certas Energy HVO is ethically sourced, ecologically responsible, and exclusively manufactured from primary waste sources.
We only partner with Zemo accredited and/or ISCC certified HVO suppliers, each one having a fully validated and auditable supply chain, so our HVO meets the highest auditable product standards possible. All raw materials are checked and verified, and our fuel's credentials are audited by the Department for Transport (DFT) to ensure sustainability and product integrity are valid and certified.
Furthermore, with an extensive national network of 900 tankers, 130 local depots, and high-speed bunker sites, we can ensure a reliable, convenient, and competitive supply of Certas Energy HVO to your business. So, you can unlock the full potential of HVO, right away.
Ready to kickstart your net zero journey? Get in touch today.
What is paraffinic diesel?
An example of a paraffinic diesel is HVO. A paraffinic diesel is a synthetic diesel with near-zero sulphur and very low aromatics content, reducing unregulated emissions of toxic hydrocarbons, nitrous oxides (NOx) and particulate matter (PM). HVO meets the international fuel standard EN 15940, the specification for paraffinic diesel.
Yes. HVO is a type of biofuel – also known as a renewable diesel – produced from waste vegetable oils and fats.
Yes. HVO fuel is a completely compliant fuel that can be legally used to power on and off-road machinery and vehicles. HVO fuel can also be used as a heating solution, with minor boiler adjustments. Find out about the Future Ready Fuels project, which Certas Energy is helping to lead, with the goal of making HVO-powered boilers a reality.
Yes – HVO is paraffinic diesel fuel made via hydrotreatment. As it uses primarily waste vegetable oils and fats as the feedstock, it is both renewable and sustainable.
What are the benefits of HVO?
Certas Energy HVO provides an immediate opportunity to reduce greenhouse gas (GHG) emissions by up to 90% over the product life cycle, without the need for changes to engine, machinery or infrastructure.
• HVO has a 10-year shelf life
• Low CFPP at -30 degrees
• HVO fuel is completely biodegradable
• It is a 'cleaner' fuel, free from fossils and FAME
• HVO often offers improved combustion in diesel engines
Why use HVO instead of regular diesel?
As the UK moves towards the goal of net-zero emissions by 2050, the way we fuel businesses is changing. HVO provides an instant impact for businesses working towards a lower emissions future.
Furthermore, HVO is a highly stable FAME-free fuel with limited risk of microbial growth.
What is the difference between diesel and HVO fuel?
HVO is a highly stable FAME-free fuel with no risk of microbial attack.
HVO fuel takes fatty acid feedstock such as vegetable oils and puts them through a process called hydrotreating or hydrogenation.
When acids go through hydrotreatment, hydrogen is introduced, changing the molecular structure of the vegetable oil.
Uniform, more simple hydrocarbon molecules are created containing fewer impurities than fossil-derived diesel. As a result, HVO fuel burns more cleanly, releases fewer emissions and is more environmentally-friendly.
Can you mix HVO and diesel?
HVO fuel is fully interchangeable with traditional diesel and can be mixed or blended at any percentage. Visit our blog to discover our flexible fuelling options that allow you to trial or gradually transition to the renewable fuel.
How much is HVO fuel per litre?
Like all fuel, the price of HVO is variable. Cost depends on a number of factors, including market changes, volume, availability and location.
Alternative fuels, such as HVO, currently cost slightly more than conventional diesel but as demand and supply increases, the price difference will decrease.
What standards does HVO meet in the UK?
Certas Energy HVO is produced and accredited to meet the international fuel standard BS EN 15940, the specification for paraffinic diesel, and the Fuel Quality Directive 2009/30/EC Annex II.
Where can I find HVO fuel near me?
Certas Energy delivers HVO to businesses nationwide and fleets can also fill up on HVO at selected bunker sites.
Despite being commonly known as a 'green' diesel, HVO is clear and colourless, like traditional white diesel. It is also odourless.
Yes. Certas Energy HVO is approved by the following manufacturers:
| | |
| --- | --- |
| Heavy Duty Road Vehicles | Non-road vehicles |
| DAF | AGCO |
| Daimler | Massey Ferguson |
| IVECO | Caterpillar |
| MAN | Deutz |
| Mercedes-Benz | John Deere |
| Renault | MTU |
| Scania | STEYR |
| Volvo | SCANIA |
To check your vehicle or equipment model can use HVO, consult your manufacturer's handbook or contact the manufacturer directly.
Is HVO fuel available in the UK?
Yes. HVO fuel is available in the UK from Certas Energy. Contact your local team on 0345 600 4040 or email getintouch@certasenergy.co.uk to find out more.
HVO does not require a different tank and so businesses can use existing tanks to store the fuel. Like all flammable fuel, HVO must be stored in a cool, dry place and should not be exposed to direct sunlight.
HVO offers a longer shelf life to conventional diesel: up to 10 years. As it does not contain FAME, there is a decreased risk of filter blockages or water contamination of bulk HVO fuel stocks. It is also less harmful to the environment in the event of a leak or spillage, as it is biodegradable.
We offer a wide range of fully compliant fuel storage tanks and our tank specialists can provide product and installation guidance.
Not always as not all HVO is created equal. The level of greenhouse gas emissions savings can vary by product, as they do not come entirely from tailpipe emissions. Savings are based on a life-cycle, well-to-wheel calculation, taking into account feedstock, production processes and transportation. Businesses need visibility of the fuel's upstream supply chain so that they can substantiate their downstream sustainability claims.
We only partner with Zemo accredited and/or ISCC certified HVO suppliers, each one having a fully validated and auditable supply chain. So, you can be confident about the governance of Certas Energy HVO and trust that it meets the highest auditable product standards possible.
Read our ethical supply chain blog which details where to go for your HVO.
How can Certas Energy help me to reduce emissions?
No matter what stage you are at on the net-zero emissions journey or what your unique energy priorities might be, Certas Energy is here to offer expert support. Through comprehensive analysis of the full energy value chain, our Cynergise experts can offer bespoke advice and recommendations to help identify unique opportunities to reduce costs, emissions and inefficiencies. So, your business can retain its competitive edge, sustainably.
What do I need to do to transition to net zero by 2050?
There is no single solution to overcome air quality issues and over-reliance on conventional fuels but there is a wide-range of established and emerging technologies that can help support your transition to a low emission future. Readily-available alternative fuels can significantly – and instantly - reduce companies' environmental impact and plug the net zero gap, without compromising operational performance. From helping to reduce harmful emissions to making a lasting difference, we'll guide you every step of the way, from now until 2050 – and beyond. Get in touch to get started.
Does Certas Energy offer any other cleaner burning fuels?
Yes. We also supply millions of litres of GTL Fuel across a broad range of industries. Without any engine modifications, our drop-in GTL Fuel offers environmental and performance benefits, including a long shelf-life, improved cold start performance, reduced engine noise and no odour. Speak to one of our experts to find out more.
Still got questions? We're here to help.
Our team of specialists are on hand to answer all your burning HVO questions.