Stay warm through the cold weather
Are you eligible for our Cold Weather Priority scheme?
Caring about our customers
At Certas Energy we care about our customers. That's why in 2017 we launched our Cold Weather Priority scheme. Free to join, this scheme allows our customers who are over the age of 75 to receive priority delivery during cold weather or time of fuel shortage.
Who can join Cold Weather Priority?
If you or a member of your household is over the age of 75, you're elgigible to join.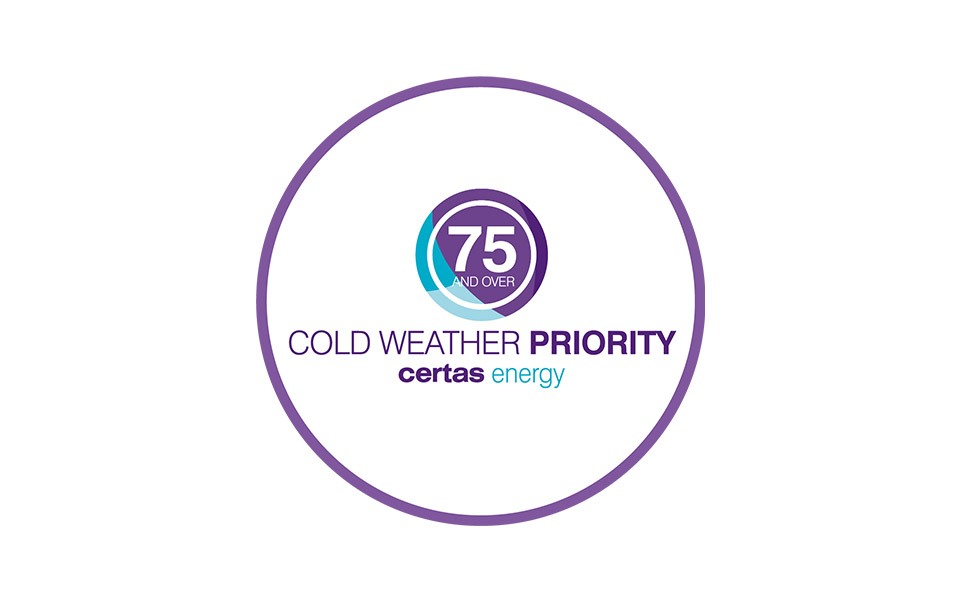 By signing up to the scheme, you receive the following benefits:
Receive priority delivery in cold weather
Receive exclusive discounts on products such as:
Last winter we welcomed 20,000 customers who benefited from our Cold Weather Priority. To join, all you need is proof that you're over 75 years of age. Sign up for free today.
Join Cold Weather Priority today