Stay in control with a Smart Monitor
Never run out of heating oil again
The smart way to manage your heating oil
Take control of your heating oil with a brand-new Smart Monitor. With a host of smart features, you can control what you're spending and precisely how much fuel is in your tank. It puts the power back in your hands so you can have peace of mind that you'll never run out of heating oil again.
Ditch the dipstick and make life easier
Stay in control of your usage wherever you are with our handy Smart Monitor app. Ditch the dipstick and check your fuel levels from anywhere – the office, the shops or even the beach. The transmitter fitted to the top of your tank cleverly connects to your PC, mobile or laptop – and even allows you to set up automatic fuel deliveries!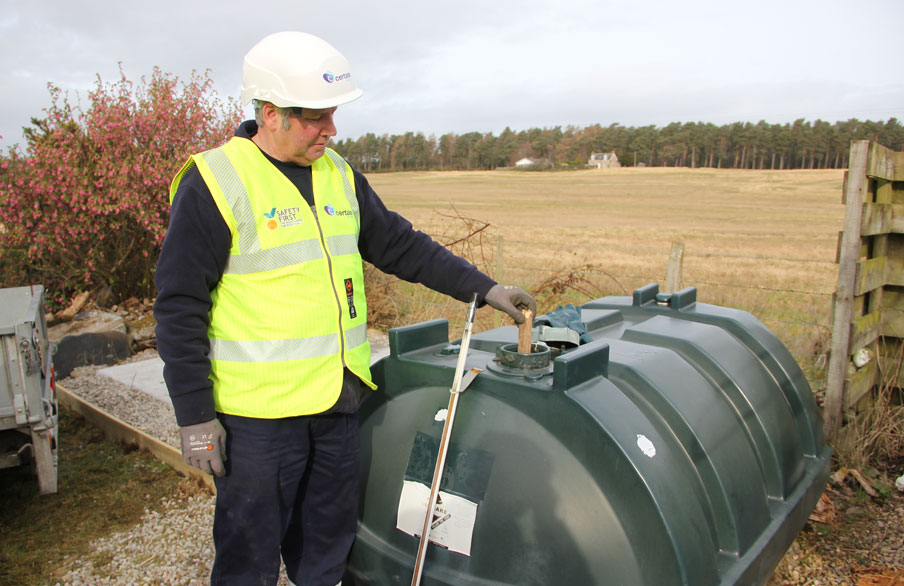 The benefits of getting a Smart Monitor
| | |
| --- | --- |
| Text and email alerts when you're running low | |
| Automatic fuel top ups | |
The easy way to manage your heating oil
We help thousands of people across the UK stay in control of their heating oil and avoid running out unexpectedly. Watch our video to find out just how easy it is.
Why do I need a Smart Monitor?
Monitor your heating oil levels and usage remotely via our app, and set up automatic fuel deliveries for complete peace of mind. Plus, get text and email notifications to help you stay in control and alert you to any unexpected surprises like leaks or thefts.
Make life even easier by asking us to set up automatic deliveries for when your fuel levels get low. We'll monitor your usage and arrange your heating oil order for when you need it most. Do the smart thing and take control of your heating oil today.
Get smart from just £5 a month
You'd be surprised how affordable it is to manage your heating oil the smart way. Once you've paid for the transmitter device and set up pack, it's only £1.25 per week to keep enjoying the service.
Terms & conditions: The Smart Monitor is available for £120, plus £5 per month data service charge. The Smart Monitor is subject to a minimum term of 24 months, early termination charges will apply if terminated before the 24 month period. If you sign up to our planned delivery service, you can view our terms and conditions here.