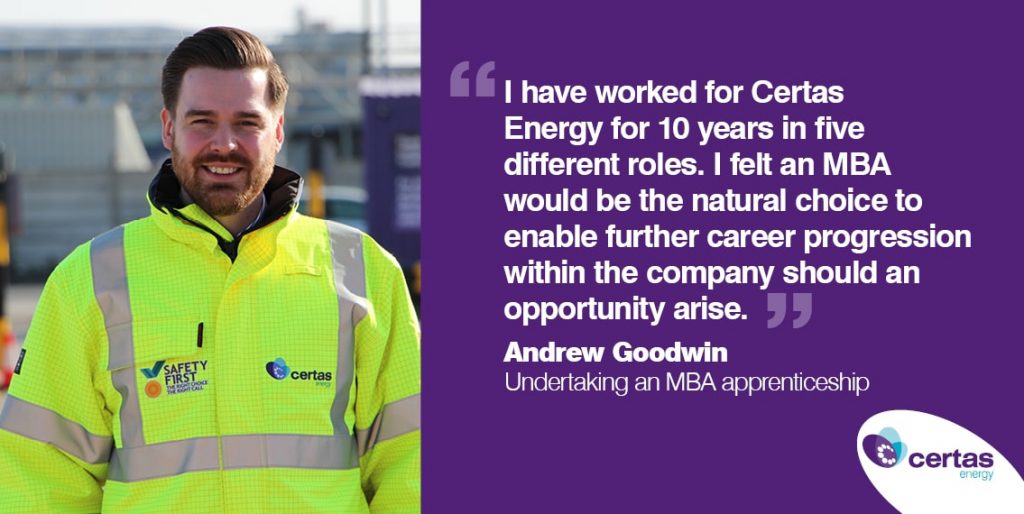 "I have worked for Certas Energy for 10 years in five different roles. The business has a very dynamic culture which is great to be a part of and I am fortunate to have worked with many inspiring and high performing colleagues on this journey.
"I felt an MBA would be the natural choice to enable further career progression within the company should an opportunity arise. In April 2017, having been invited to join a pioneering leadership development programme, Inspire, I was assigned a mentor from the Commercial Board who encouraged me to explore options for further study with the support of HR. This advice and guidance was invaluable and I was thrilled to begin my MBA journey in April 2018.
"The benefit of an MBA is it covers a broad range of topics, as Certas Energy is such a large organisation it has been interesting to relate some of the academic theory to the practical application.
"The experience has been great so far, it's always a challenge to balance studying with work and home life. The support I have received is greatly appreciated and I'm thoroughly enjoying the theoretical content of the course."