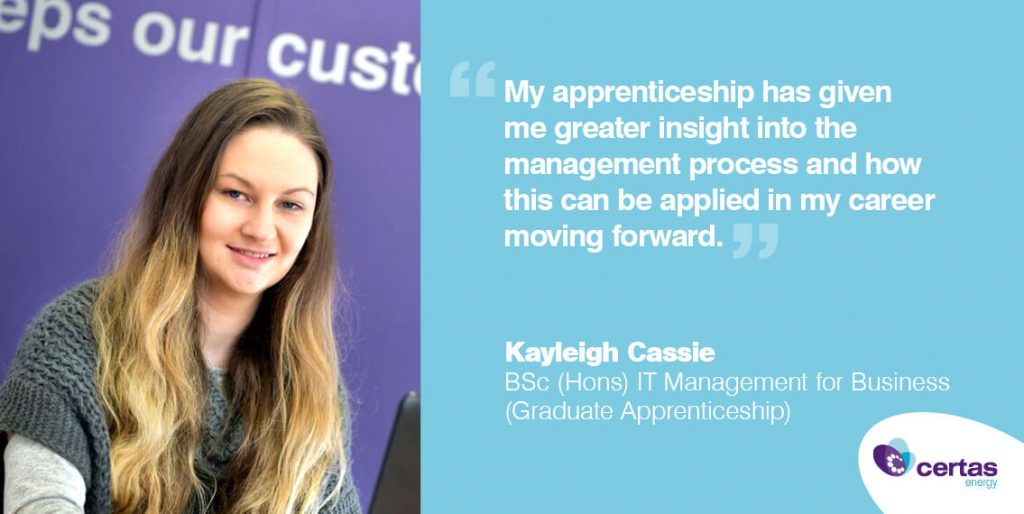 The knowledge I have gained in the last 12 months has really helped me in terms of gaining more knowledge and understanding in my career. It has also given me a greater insight into the management process and how this can be applied.
We are now split up into our specific degree groups and it has been far more interesting and has been much more relevant to where I see my career moving forward.
I am now in my third year and the topic area I am studying are: Organisational Systems; Information Technology Service Management; Digital Business Environments and a work-based project.
We have now gone down from one day a week to only physically being in University once a month. The biggest challenge has been ensuring that the work is carried out in your own time with less guidance from the university staff and less support in person from my fellow students.
I have had a lot of recognition at university for the high grades I have been achieving.
I feel that the knowledge I have gained has greatly assisted with my career in Certas Energy and I was really proud to be awarded Employee of the Quarter for IT in the last IT Town Hall.
The ability to complete a degree and work at the same time is a brilliant opportunity, and allows you to apply the knowledge you are gaining specifically to the work you are carrying out for the business. The support from line managers and mentors is also great.
For further information on Certas Energy careers and current vacancies, please visit our careers page: https://certasenergy.co.uk/about-certas-energy/careers/