Certas Energy is supporting four UK farmers as they embark on the longest journey in a combine harvester to raise funds for mental health charity Mind and Children with Cancer UK.
The 'Charity Combine Challenge' will see the adventurous group of farmers – Olly Harrison, John Branson, James Baldini and Martin Williams – drive from John o'Groats to Land's End in a Claas Lexion 8700 combine. As part of the five-day expedition, the group will drive a total of 875 miles cross-country – approximately 200 miles a day – as the combine is too wide to be driven on UK motorways.
In support of the Charity Combine Challenge, and to help the farmers minimise their environmental impact, Certas Energy has donated 3,000 litres of hydrotreated vegetable oil (HVO) to fuel the combine for the epic journey. Following an initial fuel up, the team will stop at the Certas Dumfries bunker site to refuel before continuing their journey and picking up a final IBC of HVO near Gloucester for the home stretch.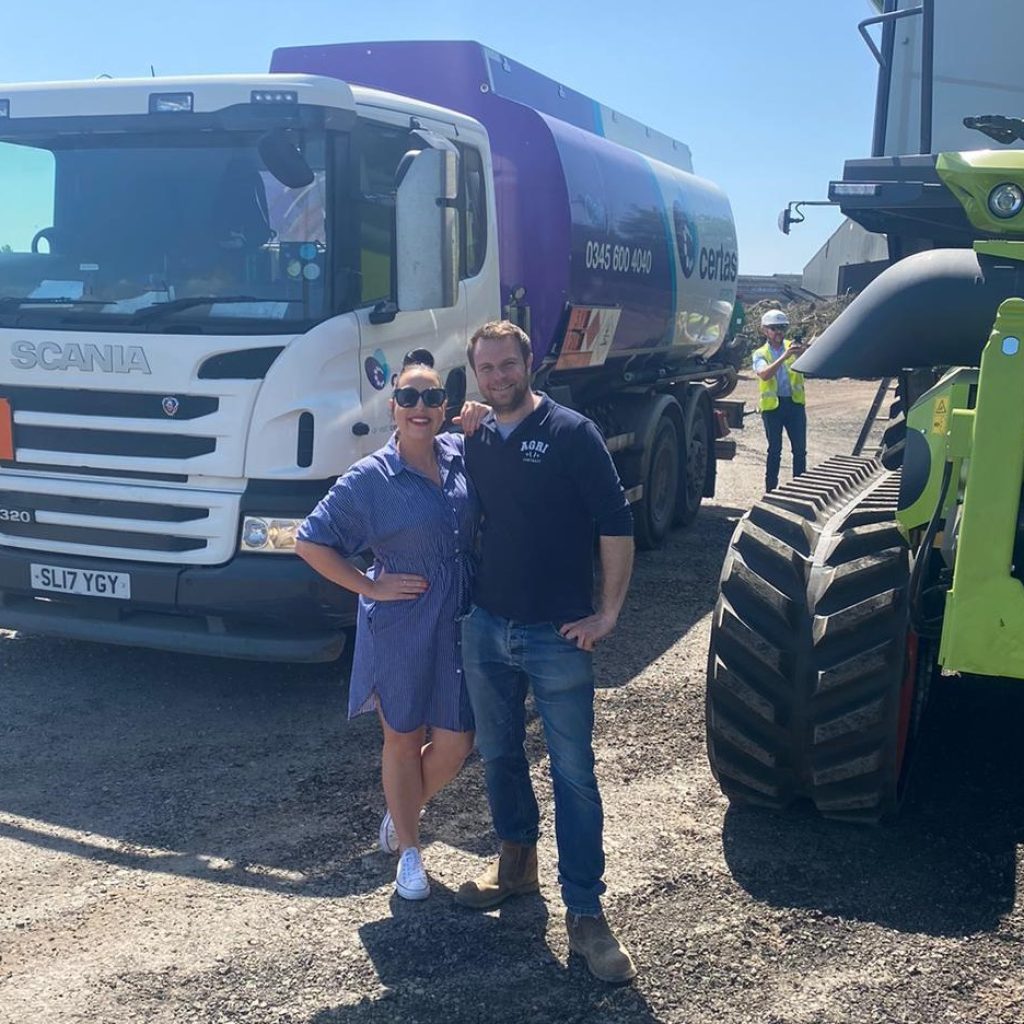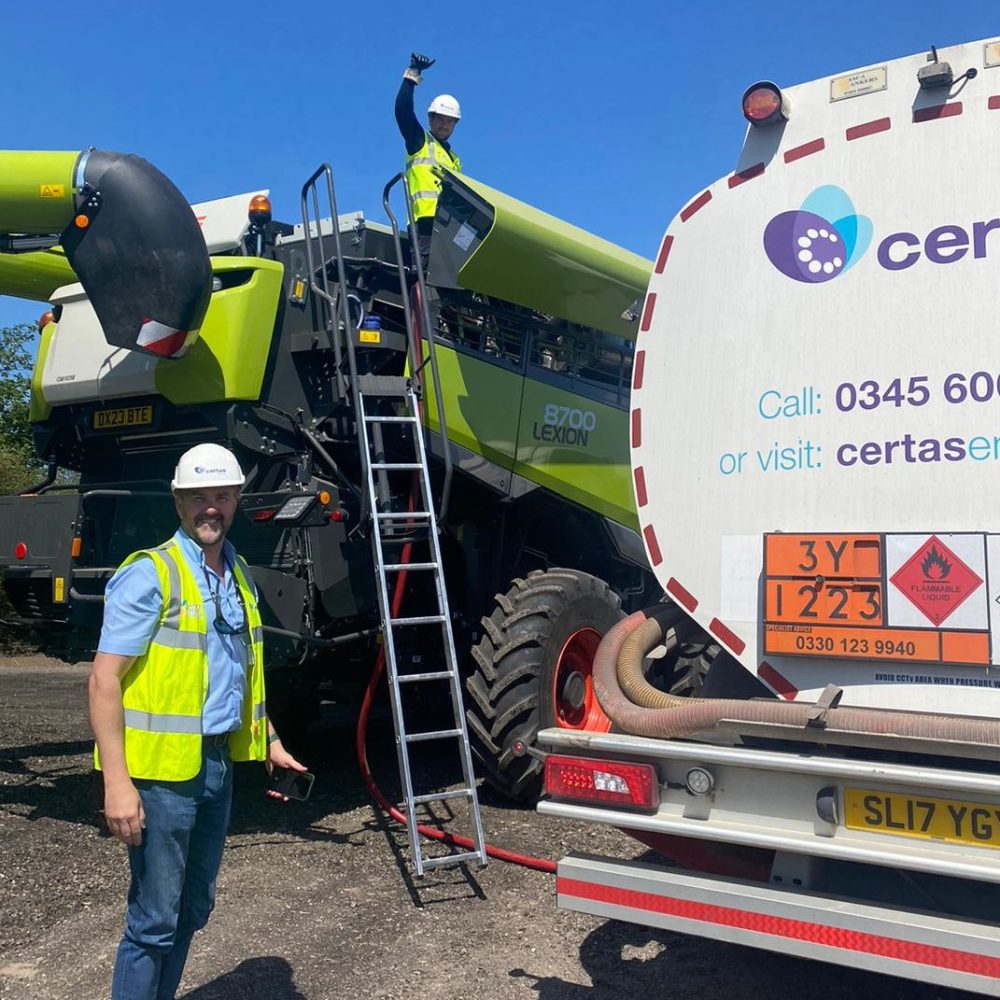 The challenge is already gaining attention, having been featured by a number of news outlets, including the BBC.
Going further to lower emissions with HVO

Certas Energy HVO is a drop-in diesel alternative that offers a cleaner way to fuel on and off-road commercial fleets. Made from sustainable feedstock such as recycled vegetable fats, HVO is a 100% biodegradable renewable diesel which instantly cuts greenhouse gas emissions by up to 90%.
By using Certas Energy HVO for the Charity Combine Challenge, the farmers will reduce the journey's CO2 emissions by as much as 8,229 kgCO2e, or 88% compared to conventional tractor diesel.
Fuelling farmers

Olly spoke to Farmers Weekly, about the motivation behind the mammoth challenge. He said, "Poor mental health is a massive problem among farmers and people across the country. That's why we decided to drive a combine the length and breadth of the UK to raise awareness about mental health issues and get people talking. That's the biggest thing people could do."
Speaking on supporting the Charity Combine Challenge, Katrina McDonnell, Head of Energy Solutions and Transition at Certas Energy said, "Sustainability is central to everything we do at Certas Energy – but we can't create a better planet without also having good mental wellbeing and health. We're immensely proud to support Olly, Martin, John and James in their journey from John o'Groats to Land's End for such worthy causes.
"What's more, we're delighted to help make the Charity Combine Challenge a more sustainable endeavour. By choosing Certas Energy HVO, these farmers are having a positive impact in a multitude of ways, raising awareness not just for Mind and Children with Cancer UK, but also how we can have a big environmental impact by making a small change."
The Charity Combine Challenge will start on 4th June at John o'Groats, with overnight stops at Sellars Agriculture, Perth, Rickerby, Carnforth, Adam Henson's Cotswold Farm Park, and Hamblys, Launceston. The combine harvester will then be on show at the Cereals Event, Thoresby Estate, Newark on the 13th and 14th June. To find donate or find out more about the Charity Combine Challenge, follow the hashtag #combinechallenge or visit the Just Giving Page.