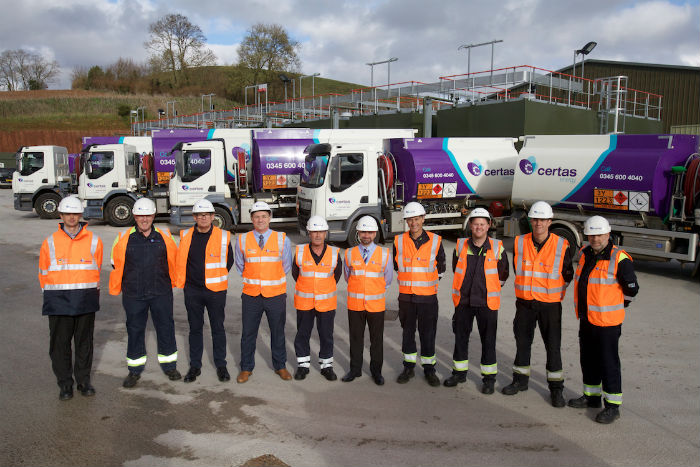 Certas Energy, the UK's leading independent distributor of fuels and lubricants, is opening a new depot in Holton Heath in February. The development follows a £2 million investment to turn a former truck parking location for Certas in the Laydown Area, into a large fuel storage depot; supplying fuels, heating oil, lubricants, AdBlue, fuel cards to homes and businesses.
With over eight delivery tankers to be based at the site, the Holton Heath depot will have capacity to distribute to homes and businesses; including farms, construction sites, schools and haulage companies, over a sizeable geographical area, which will benefit from the buying power of the UK's largest independent supplier.
Steve Gettings, Regional Director for South West at Certas Energy, commented: "We're delighted to be opening a new Certas Energy depot in Holton Heath and extending our service to more homes and businesses in and around Poole. The Holton Heath site has undergone a real transformation since the start of the project and offers excellent access to local areas.
A reliable supply of fuel and lubricants is key to keeping our customers moving and warm, and we're committed to supporting the local community over the long term with tailored solutions to meet their individual needs."
The new Holton Heath site will join Certas Energy's network of 150 fuel depots across the UK and support the company's regional presence in the South West with dependable local deliveries.