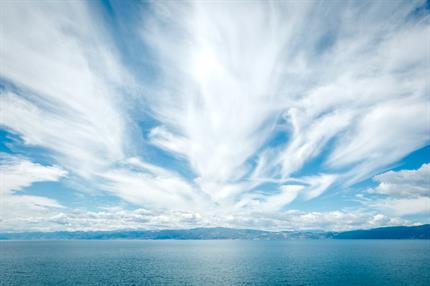 Clean Air Day is the UK's largest annual air pollution campaign, inviting the public to find out more about air quality and how we can make the air cleaner for everyone.
This Clean Air Day, we're excited to launch our Alternative Fuels Guide, which aims to help UK businesses understand today's new and evolving alternative energy mix. The guide sets out the readily-available 'fuels for now', kick-starting industries on the path towards the ultimate zero emissions end-point. Read the report for free here.
If your business is looking to make the switch to cleaner-burning fuels but is unsure where to start, discover the pros and cons of different alternative fuel compositions by downloading the guide.  
As the exclusive supplier of cleaner-burning diesel alternative GTL Fuel in the UK, we're proud to be pioneering the use of alternative fuels nationwide. To coincide with Clean Air Day 2019, we're pleased to share that Go Plant Fleet Services will be transitioning its road sweeper fleet from diesel to GTL Fuel. Trials will take place in London and Birmingham over a six-month period beginning in July 2019.
Phil Quelch, National Fleet Engineering Director at Go Plant Fleet Services, commented: "As one of the leading providers of specialist commercial vehicles in the UK, we're acutely aware of our responsibility to the environment. The search for alternative fuels and the requirements of emission standards being introduced in towns and cities across the country pose a major challenge to the industry.
"But we're leading the way in the quest for a viable and long-term solution and have been looking into this area for quite some time. GTL Fuel is a drop-in alternative that has an immediate effect in reducing emissions and improving local air quality without engine modification." 
GTL Fuel is proven to immediately reduce local emissions of harmful air pollutants such as nitrogen oxides (NOx) by up to 37%, and particulate matter (PM) by up to 90%. In addition, the cleaner-burning fuel is odourless and able to reduce noise levels by up to 5 decibels – a key benefit when operating in residential areas.
To find out more about how GTL Fuel can help your business reduce emissions without impacting productivity, get in touch with our specialist team via the contact form.
What has your business got planned for this year's #CleanAirDay? Tweet your photos to @CertasBusiness.