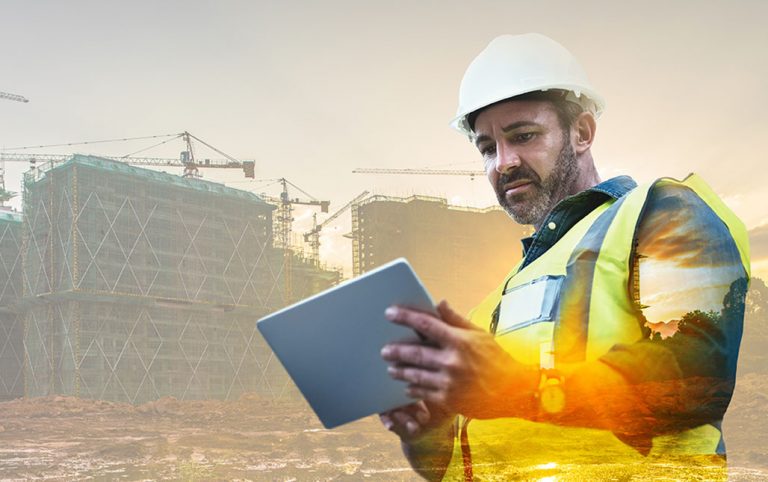 The UK government's announcement of changes to the rules on rebated diesel usage has been a source of concern for the construction sector. As of 1st April 2022, red diesel will no longer be available at a rebated rate for many commercial applications, which covers most uses in the industry. The end of low-tax fuel entitlement in construction is part of the government's drive to cut carbon emissions but industry leaders have warned of significant financial and operational impacts on firms, as they make the switch to pricier non-rebated alternatives.
Here are 5 things construction industry professionals should know ahead of the deadline.
1. Construction is the industry most affected by the rule change
As red diesel use is widespread in the construction industry, a ban on its use will be keenly felt, with the Civil Engineering Contractors Association predicting firms could be hit by up to £500m in extra costs. The biggest change will be that heavy construction equipment (non-road mobile machinery – NRMM) will no longer be permitted to run on red diesel, including excavators, dumpers and cranes. Red diesel will also no longer be permitted for commercial heating and power generation, for example for generators on construction sites. Construction sites need to prepare for the impending changes by running down their existing stocks of red diesel and transitioning to an alternative fuel, such as white diesel by the 1st April deadline. It is not necessary to flush tanks to remove every trace, but it is important to be able to prove that red diesel has not been purchased after the April 2022 deadline, or soon before in order to stock up.
2. Construction companies will need to prove compliance – or face fines
The government has indicated spot checks on-site will be likely, with fines issued or machinery seized for non-compliance. HMRC auditors will require evidence of previous purchase and usage volumes to evidence no stockpiling and correct fuel usage post-April, so invoice and receipt-keeping is critical.
If red diesel is held in an external storage tank on a construction site after 31 March 2022 it must be removed in a permitted manner, such as giving it away or selling stores of red diesel to a permitted user or any Registered Dealer in Controlled Oil (RDCO) or disposed of via an approved waste oil recycling or disposal company. Stocks of rebated fuel post-April 2022 can be run down if the fuel was obtained and stored on or before 10 June 2021, provided it is only used for contingency back-up electricity generation or critical safety and environmental protection applications. HMRC will allow existing stocks of red diesel to be used up, as long as machines are legally fuelled before the 1st April 2022 deadline, and that all efforts to comply are properly documented.
3. Construction companies are more likely to feel the financial squeeze
Making a straight switch from red to white diesel would incur an additional expense of 46.81 pence per litre used — five times as much duty as red diesel. It is clear that the rebated fuel transition will have significant financial implications for many businesses, with potential costs in addition to duty increases including the running down or removal of red diesel, additional tanks, vehicles or equipment and increased site and tank security. With an extensive product range and specialist knowledge, Certas Energy is on hand to offer advice on the most cost-effective solutions for your business.
4. Construction sites could be at increased risk of fuel theft
Without the tell-tale red-dye and valuable resell value, white diesel is more of an attractive target for theft. In order to keep fuel safe and secure, it's essential to choose the right storage tank, which offers security features such as a lock or key fob. Smart tanks fitted with telemetry systems also enable users to remotely monitor fuel levels: the FuelWise telemetry system, for example, allows up to five tanks to be monitored across one site, and sends alerts direct to your phone via the FuelWise app in case of a sudden drop in fuel levels, which may indicate theft or a leak.
5. White diesel is not the only option
Carbon reduction is the main motivator for the government introducing duty equalisation. As plans ramp up to meet nationwide net zero carbon 2050 targets, regulations are expected to evolve and fuel restrictions to tighten further. As a result, a number of businesses are choosing this opportunity not to transition to white diesel, but to move away from fossil fuels entirely and switch to a cleaner-burning alternative fuel. There are a number of convenient solutions available on the market to meet this growing demand, such as cleaner-burning OEM approved drop-in fuel, GTL Fuel (Gas to Liquid) as well as FAME-free Hydrotreated Vegetable Oil (HVO), (dependent on usage, duty may still apply) in addition to cost-effective alternative heating solutions including industrial heating oil Therma35 and kerosene.
Diesel Defender is an easy-to-implement solution that can help to deter fuel theft of non-rebated fuel and prevent financial loss. The liquid blue marker dye colours white diesel, also known as road diesel or DERV, to produce a green fuel, making it distinguishable from diesel purchased for personal use. It acts as a powerful deterrent to thieves as it improves fuel traceability, impacts resale value, and exposes non-commercial use.
Looking for personalised advice on how red diesel duty equalisation might affect your business?