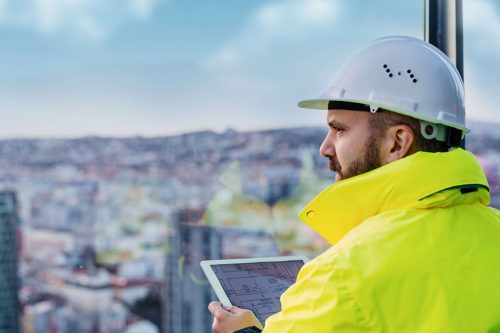 Two years after becoming the first major economy to pass net zero emissions into law, the UK continues to lead the world in encouraging a transition to renewable energy sources, including low emission technologies and cleaner burning liquid fuels and investing in reducing carbon emissions. This was further emphasised by recent policy changes limiting tax rebates for off-road red diesel use. It is clear that the journey to 2050 is already well underway, creating both a challenge and an exciting opportunity for UK businesses. Certas Energy is here to support our customers across industries in achieving that energy transition, no matter what their unique fuel priorities, or which stage of the journey they have reached.
What liquid fuel options are currently available?
While diesel continues to play an important role in industries where liquid fuel is viable now and in the near future, the demand for cleaner alternatives is on the rise. The red diesel rule changes present a valuable opportunity for businesses to consider their options and whether to simply switch to white diesel (DERV) or to transition to a cleaner fuel or different energy selection entirely.
Transitioning to a completely different energy mix clearly requires careful consideration to ensure operational infrastructure is compatible and viable. To achieve the long-term net zero emission goals, will take time and will evolve to maintain productivity and cost efficiencies over the long-term. As such, the transition is usually gradual, as businesses explore different options and solutions to suit their individual needs. However, simply switching to an alternative liquid fuel need not be complex with drop-in alternative fuels available in order to develop an agile energy mix. Key options to consider include:
1. Shell Gas-to-Liquid (GTL)
According to recent research, 53% of businesses recognise potential disruption as one their most significant barriers to adopting cleaner fuels, but 48% would be encouraged to use alternative fuels if there was a low implementation impact.  Drop-in diesel alternatives, such as GTL fuel, support this need for an easy transition: they can be used without any modifications to vehicles or engines, and do not require investment in additional infrastructure to provide significant reductions in harmful emissions (nitrogen oxide and particulate matter). Certas Energy's nationwide distribution network enables the delivery of GTL fuel across the country, with rapidly increasing take-up from businesses across a diverse range of industries including construction, logistics, utilities, leisure, marine and the public sector.
2. Industrial heating oil – Therma35
Therma35 is a drop-in alternative to gas oil, which does not require any equipment modifications. It is ideal for use in commercial boilers, heaters, driers and furnaces and offers significant savings across a range of heating applications. In addition to burning more slowly than red diesel or kerosene, Therma35 also offers long-term storage stability benefits reducing the risk of spoilage, interruption or waxing.
3. Hydrotreated Vegetable Oil (HVO)
HVO is one of the so-called 'third generation' of biofuels, which rely on recycling waste biomatter into a sustainable fuel solution. It can be generated from ethically-sourced raw materials such as used cooking oil and animal fats, in order to be classified as a renewable fuel with significant carbon emissions reduction. As a relative newcomer to the market, the HVO supply chain is still in early stages of development, however its future growth potential is seen to be significant which increases its potential for global adoption as part of the future fuel pathway.
How else can businesses optimise for greater fuel efficiency?
1. Explore the effectiveness of additives
Businesses should not only pay attention to which fuels they burn, and how much, but can also consider their choice of fuel additives. AdBlue, for example, offers sustainable benefits: it passes through the Selective Catalytic Reduction (SCR) system in a diesel engine, and in doing so converts potentially harmful nitrogen oxide emissions into water vapour and nitrogen bringing diesel vehicles in line with Euro V and VI emission standards.
2. Invest in telemetry
Installing a telemetry system on bulk fuel storage tanks enables fuel managers to see at a glance exactly how much fuel is still available to them. Telemetry allows remote fuel management across large sites, via the integrated app and also with immediate alerts if any unusual usage patterns occur, which may indicate theft or a leak. This smart approach makes fuel efficiency more convenient than ever, preventing over-ordering or wastage.
3. Take advantage of high-speed refuelling
For businesses fuelling 'on-the-go' rather than via bulk deliveries, Certas Energy offers fast, efficient refuelling for HGVs at dedicated HGV refuelling sites. Here, high speed pumps fill up to 120 litres of fuel per minute, allowing multiple vehicles to fill up with DERV, red diesel, AdBlue or GTL at the same time. Efficient refuelling enables customers to save time and money that can be re-invested into effectively managing their fuel mix.
Ready to take the next step in your energy transition? Get in touch today so we can help you explore opportunities to fuel the future growth of your business.