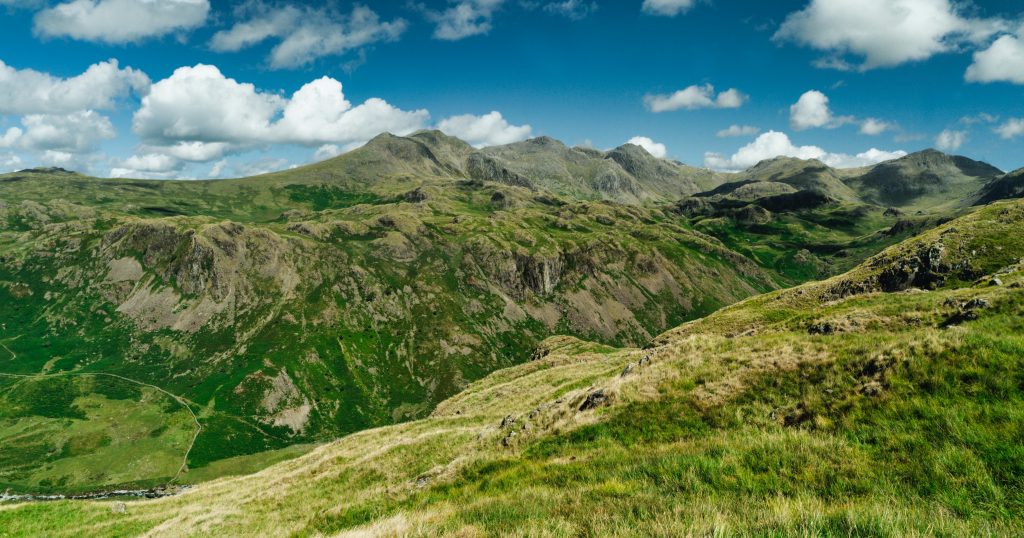 When the cold sets you in you want to be ready. Which is why you need a reliable heating oil supplier. Our North Wales team are on hand to make sure you stay topped up and warm this winter. Our network of 900 tankers and 130 depots ensures that we can get your heating oil to you wherever you are in North Wales. 
Domestic Heating Oil Prices in North Wales
Certas Energy has been reliably supplying heating oil to North Wales for twenty years. We are just as accustomed to the winding roads and small villages as we are the thriving tourist cities. We deliver to 20,000 customers throughout Wales, ensuring each and every one of them gets their domestic heating oil on time and in full during all four seasons.
The price of domestic heating oil in North Wales can fluctuate daily. This makes it difficult for us to publish consistent prices as we never want to oversell or over-promise. To get an accurate and up-to-date price of heating oil in North Wales, simply enter your details on our online quote generator or speak to a member of our team on 0345 600 4040.
Where do we deliver to in North Wales?
With a reliable and thorough distribution network, Certas Energy can deliver heating oil to your home no matter where you are in North Wales. Our fleet of 900 delivery vehicles can access rural areas and farms as easily as they can inner cities and bustling towns. From Wrexham, Conwy, Portmeirion and, of course, Llandudno, Certas Energy is committed to supplying domestic heating oil in your required quantity to your exact location in North Wales.
Certas Energy delivers heating oil across the whole of North Wales. For our customers in Porthmadog, this is supplied by our team at H W Humphrey's & Son. It's the same high quality heating oil you can expect from Certas Energy, providing efficient heating solutions to your home and, as is the Certas Energy assurance, will be delivered on time and in full to your home in Porthmadog.
Certas Energy takes the safety of our customers very seriously. We want to make any process as risk free and comfortable as possible. Which is why, no matter whether it's a boiler service or a heating oil top up, we take every precaution to keep our customers safe.
We continue to comply with all Covid 19 safety measures; as well as adhering to social distancing, our drivers and maintenance staff wear full PPE to allay any worries you may have during this uncertain time.
Why choose Certas Energy?
UK's number 1 heating oil supplier

130 local depots across the UK

Excellent customer service

Competitive pricing

Flexible payment options and credit terms

Discounts & offers available to our valued customers with Certas Energy Extras
Where can I buy heating oil in North Wales?
If you are a first time customer or in need of a heating oil top up, Certas Energy can provide you with your heating oil needs. As well as being able to deliver to your specific location, we can also offer planned delivery options so you can maintain your heating oil without having to arrange one off deliveries. 
How fast can heating oil be delivered in North Wales?
We are committed to delivering domestic heating oil to every area of North Wales on time. When you place your order with us, whether on the telephone or through your online account, you can set a delivery time that works around you. Some deliveries may come in stages owing to the size of the tanker required or the quantity of oil ordered, but orders will always be fulfilled in full. 
How much is heating oil in North Wales?
As with all areas of the country, heating oil prices are subject to change frequently. Many factors affect the price of heating oil, from weather, politics and current demand. This makes it difficult to determine a fixed price for heating oil. 
To get an accurate and up to date price of heating oil in North Wales, speak to a member of our local team on 0345 600 4040 or use our quote generator to get an instant prince on heating oil in Wales.
What month is heating oil the cheapest in North Wales?
Whilst there is some logic in prices being lower during the summer months, this is not a hard and fast rule. During summer demand can be lower, leading to a drop in heating oil prices. This can be a good time to top up but it is always advisable to be aware of market changes and call for a confirmed quote. 
What delivery options do you offer in North Wales?
Certas Energy offers a range of delivery options to suit your needs. Customers in North Wales can of course call and order a heating oil top up as soon as they need it. Additionally, we have a planned delivery option which means deliveries are pre-arranged and taken care of. Our helpful  delivery tracker will tell you when to expect your delivery and we will always send you confirmation when your delivery is on its way. 
Can I pay for my heating oil in instalments?
We offer our customers two ways to pay for their heating oil deliveries in North Wales. Our pay monthly plan lets you pay in regular monthly instalments so you can stay on budget and manage your heating oil. Our pay as you go option is for customers who prefer to order their heating oil as required, ensuring you only pay for what you need. A member of our expert team will be happy to talk you through the best option.
Which heating oil do I need?
Kerosene and Premium Kerosene are the two main heating oil options in the UK. Kerosene is the main heating oil used to heat homes in the UK and is a lighter petroleum oil sometimes referred to as 28 second oil.
Certas Energy offers both kerosene and premium kerosene. Our premium heating oil, Glowmax, is a cleaner and more efficient option known to improve the performance of your boiler and oven. 
Reliable heating oil suppliers in North Wales
With it's stunning views and coast lines, North Wales is an eclectic mix of buzzing seaside towns and rural villages. After a busy day at the beach or taking in one of North Wales scenic routes on foot, it's reassuring to return to a warm home and cook a hearty meal.
Certas has been delivering to North Wales for twenty years and we pride ourselves on reaching every destination to keep homes ticking over and our customers happy. Despite the expanse of North Wales, Certas Energy's comprehensive distribution network ensures we get deliveries to every corner on time and in full.
Sign up today to be rewarded for your loyalty as a valued Certas Energy customer. Certas Energy Extras is our way of saying thank you by offering discounts at attractions, shops and days out across the UK.
There are hundreds of great offers all year round, and for every age and interest. Find out more about Certas Energy Extras and start reaping the rewards.
Contact: 0345 600 4040