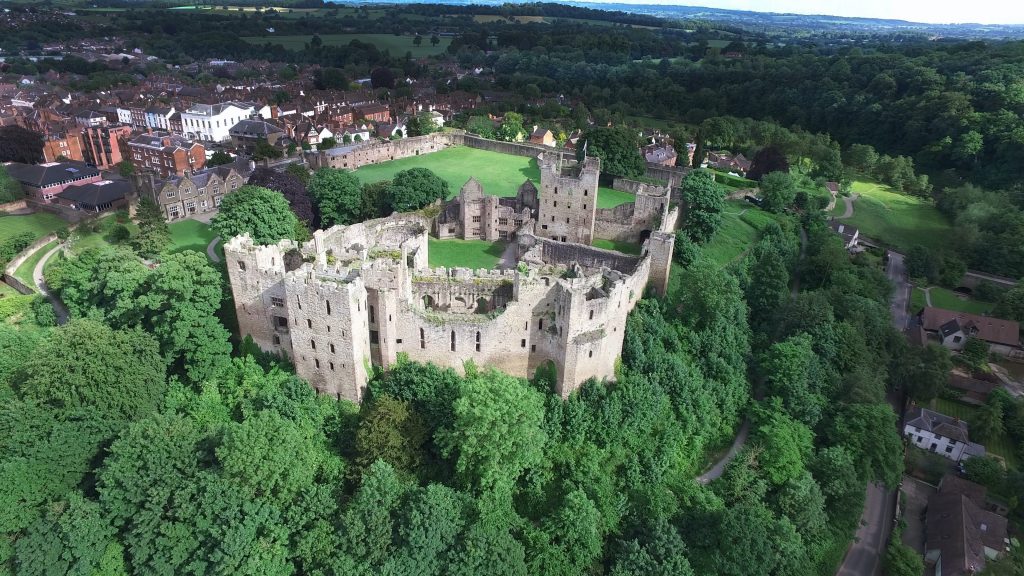 As the UK's number one heating oil supplier, we know how much a warm and cosy home means to our customers in the colder months. Which is why our friendly and reliable team, from customer service representatives to delivery drivers, work hard to ensure heating oil deliveries in Shropshire are fulfilled on time and in full, all year round.
Domestic Heating Oil Prices in Shropshire
The heating oil market can be volatile and prices are subject to change at a moment's notice. This is why it can be difficult to find a set price for your heating oil in Shropshire. Certas Energy checks heating oil prices daily and analyses market trends and economic news to help predict any increases or decreases.
If you would like a current price for your heating oil, please call us on 0345 600 4040 or use our quote generator.
We supply premium quality heating oil, and with 2,300 staff and 900 delivery vehicles you can rest assured Certas Energy offers not only value, but efficient and reliable heating oil deliveries no matter where you are in Shropshire.
Where do we deliver to in Shropshire?
With 130 local depots nationwide, Certas Energy is your reliable home heating oil distributor in Shropshire. We have a range of specialised vehicles designed to reach the remotest areas in and around the Shropshire Hills. We are the UK's number one heating oil supplier and understand that many of our customers live in beautiful rural locations. We are therefore well equipped to deliver heating oil straight to your door come rain or shine.
Everything we do at Certas Energy is underpinned by thorough safety checks. At this uncertain time we are adhering to all current social distancing guidelines and our drivers will wear PPE when making your delivery.
We want customers to feel comfortable and reassured by our coronavirus measures, and never have to worry about missing out on essential heating oil deliveries.
Why Choose Certas Energy?
UK's number 1 heating oil supplier

130 local depots across the UK

Excellent customer service

Competitive pricing

Flexible payment options and credit terms

Discounts & offers available to our valued customers with Certas Energy Extras
Where can I buy heating oil in Shropshire?
With our extensive distribution network and team of 2,300 staff, as a Certas customer you'll never miss a heating oil delivery. We have planned delivery options as well as payment plans to suit both your schedule and your budget. Certas Energy distributes heating oil throughout the UK and assures efficient and reliable deliveries to your home in Shropshire.
How much is heating oil in Shropshire?
There are no fixed prices for heating oil in Shropshire or, indeed, anywhere in the UK. Heating oil prices are influenced by external factors such as natural disasters, exchange rates and the weather, making it difficult to guarantee a single price.
To get an accurate and up to date price of heating oil in Shropshire, speak to a member of our local team on 0345 600 4040 or use our quote generator to get an instant prince on heating oil in Shropshire.
What month is heating oil the cheapest in Shropshire?
Historically, heating oil prices tend to dip slightly during the summer months when demand is less. This can be a good time to top up and plan ahead for the pending winter season. That said, heating oil prices change for a number of reasons and so we cannot guarantee that prices will be less during any one month. It is always advisable to call for an up-to-date quote to ensure you are getting the best value for money.
What delivery options do you offer in Shropshire?
When you place your heating oil order, you choose the type of oil you want, the required quantity and a delivery time to suit your schedule. We'll provide confirmation prior to your delivery and you can use our handy delivery tracker to check the progress of your heating oil order. There's no need to arrange a top up, Certas Energy takes care of it so you can sit back and enjoy peace of mind that your heating oil is on its way.
What other names is heating oil known by?
Heating oil or kerosene can sometimes be referred to as 28 second oil. It's a good idea to know which heating oil you need before you place your order. At Certas energy we supply two types of heating oil: kerosene and premium kerosene. Kerosene is a lighter oil often used in domestic settings. Glowmax, our premium kerosene is a higher quality oil which helps prolong the life of your boiler and increase fuel efficiency.
How long should heating oil last?
How long heating oil lasts will generally depend on your usage. On average, a 1000 litre delivery could last approximately one year. Factors affecting the longevity of your heating oil can be:
The size of your home

How often you have the heating on 

The condition of your boiler
There are several ways you can look after your boiler to help prolong its life and maintain its efficiency.
Reliable heating oil suppliers in Shropshire
Shropshire remains largely untouched and boasts some beautiful scenery. Charming market towns like Church Stretton make for a lovely day out while impressive historical sites like Ludlow Castle offer plenty to see and do. 
With a fleet of over 900 vehicles, Certas Energy can deliver to all locations in Shropshire without unsettling the tranquility. As many rural homes benefit from heating oil we have extensive experience delivering to countryside locations and will ensure your heating oil delivery reaches you exactly when you need it and no matter where you live in Shropshire.
Certas Energy Extras is our way of saying thank you. As a loyal and valued Certas Energy customer you can earn rewards on big days out, top attractions and money off some of the world's biggest brands.
Sign up today to start earning rewards. It's completely free; all you have to do is be a Certas customer to enjoy the benefits.
Contact: 0345 600 4040