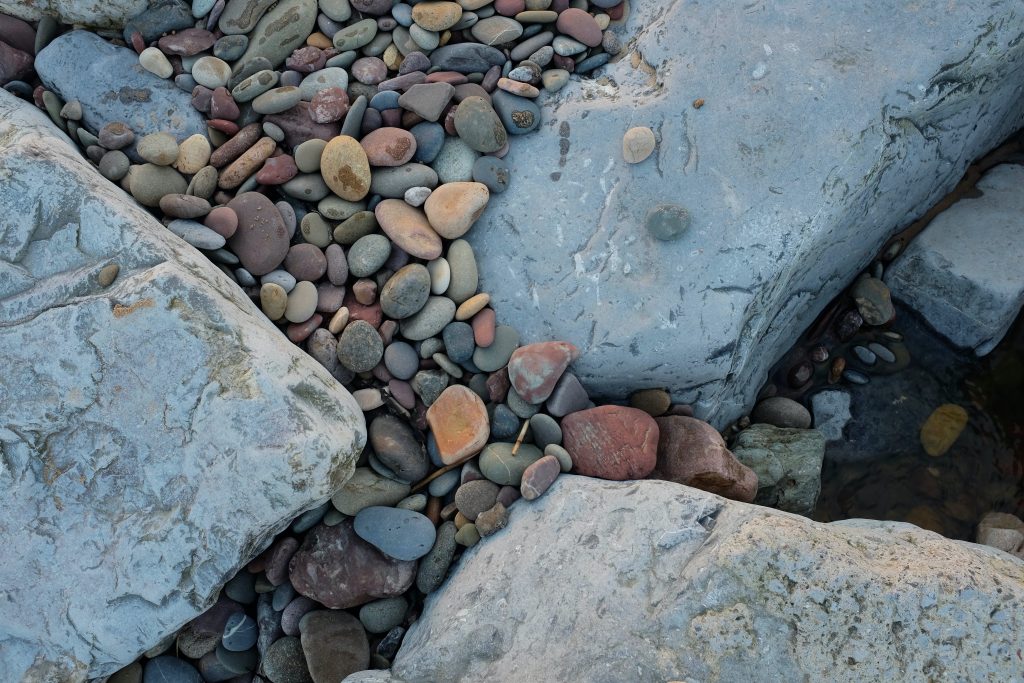 Keeping warm is top of everyone's priorities when the colder months start creeping in. As a reliable West Wales heating oil supplier, we know how important it is to maintain your heating oil and warm your home. From the second you place your order through to the day we deliver, Certas Energy works hard to fulfil your heating oil requirements and offer delivery and payment options that suit you.
Domestic heating oil prices in West Wales.
The price of heating oil in West Wales is subject to a number of contributing factors. Political issues and environmental factors can alter the price as can weather conditions and even natural disasters. To ensure we consistently provide good value and accurate prices, we always advise you to call our team or use our easy online quote generator.
Certas Energy has been distributing heating oil to homes across West Wales for 20 years. Our reliable service and efficient delivery network mean we can deliver to any home in West Wales on time and in full all year round.
Where do we deliver to in West Wales?
Certas Energy has 130 depots throughout the UK and a fleet of over 900 vehicles. This means that no matter where your home is located in West Wales, we can deliver to your door. We regularly deliver to Port Talbot and Pembrokeshire as well as smaller coastal towns like Cardigan. Our carefully placed local depots help us to reach even the remotest of locations so you can rest assured that your heating oil will be delivered efficiently.
As with all processes at Certas Energy, we take safety seriously. Our delivery drivers follow all current Covid 19 regulations and wear full PPE. They also adhere to social distancing, and so if it's a new tank or a top up of heating oil we're delivering, you can rest assured your safety comes first. 
Why choose Certas Energy?
UK's number 1 heating oil supplier

130 local depots across the UK 

Excellent customer service 

Competitive pricing 

Flexible payment options and credit terms 

Discounts & offers available to our valued customers with Certas Energy Extras
Where can I buy heating oil in West Wales?
Certas Energy has 20,000 customers throughout Wales which includes multiple regions of West Wales. We deliver small and large quantities of heating oil to key locations like Swansea and Carmarthen as well as to coastal towns and small villages. If you require a new tank or simply a top up of heating oil, Certas Energy can help.
How fast can heating oil be delivered in West Wales?
Certas Energy can deliver heating oil to any location in West Wales. When you place your order you can schedule a day that works around you, and rest assured that with 130 local depots your order will arrive on time and in full. If you are ordering large quantities, your heating oil may come in separate deliveries but this will have no impact on how quickly you receive your order.
How much is heating oil in West Wales?
Heating oil in West Wales, as with all other parts of the country, is subject to many external factors. Prices can change daily according to global events, exchange rates and even the weather. Local competition may affect prices and it is important to have a trusted and reliable supplier for your heating oil like Certas Energy. We also offer payment options so you can manage the cost of your heating oil however best suits your circumstances.
What month is heating oil the cheapest in West Wales?
Heating oil prices are always changing and are affected by environmental, economic and political factors. Summer months like June, July and August can be a good time to buy heating oil as demand is usually less than in winter months. The best way to get accurate and up to date prices for heating oil in West Wales is to call for a quote or use our online quote generator. 
What delivery options do you offer in West Wales?
With over 2,300 staff, 900 tankers and 130 depots across the UK, Certas Energy can reliably deliver heating oil to your desired location in West Wales. We have a range of delivery options and can offer regular planned deliveries, giving you complete peace of mind that your heating oil is taken care of. You will receive confirmation of your delivery in advance and can track your order's progress with our delivery tracker. 
How long does a 1000 Litres of heating oil last?
Generally speaking, 1000 litres of heating oil should last around a year for an average household. This means you could use up to 5 litres of heating oil on a normal day. There are a number of other factors that can influence how long your heating oil lasts such as:
The size of your house

How often you have your heating on

The condition of your boiler
Not only does maintaining your boiler help to prolong its life, but the increased efficiency will help your heating oil to last longer.  
What other names is heating oil known as?
Heating oil may be known by the official term kerosene or more colloquial names such as 28 second oil. There are two types of heating oil; kerosene and premium kerosene. Certas Energy is proud to offer Glowmax, a premium kerosene that is known to increase the efficiency of both boilers and ovens. 
Reliable heating oil suppliers in West Wales
West Wales has long been a tourist destination with it's beautiful coast line and pretty villages. Families, explorers and those wanting to get away from it all can enjoy the tranquility of West Wales. For locals, there's plenty to do on your doorstep and it's satisfying knowing you can come back to a well heated and cosy home. Having reliable heating oil delivered to your door means you can spend more time thinking about which stunning West Wales vista to enjoy next.
Certas Energy has a number of vehicles in its fleet designed to cope with the rigours of the Welsh hills and more remote areas; so there's no need to worry about where your next heating oil order is coming from. To find out how we can make your next heating oil delivery easier, speak to a member of our friendly team on 0345 600 4040.
At Certas Energy we want you to know we are more than just heating oil; our customers come first. Which is why we invite you to join Certas Energy extras, our reward scheme that offers big discounts on days out, attractions and shopping.
It's our way of saying thank you to our valued customers. Sign up today for hundreds of special offers and deals.