HVO PPC
Think HVO.
Think Certas Energy.
HVO PPC
Think HVO.
Think Certas Energy.
Why choose Certas Energy as your HVO supplier?

Certified and verified supply
We only partner with International Sustainability & Carbon Certification (ISCC) certified HVO suppliers, each with a fully validated and auditable supply chain.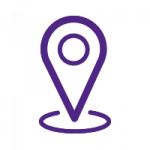 Available for delivery by our fleet of 900 tankers, operating from 130 local depots nationwide, as well as at our high-speed bunker sites so you can benefit from direct and immediate carbon reduction when you switch to HVO.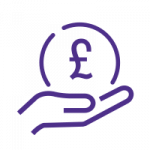 Market-leading performance
Certas Energy HVO is OEM-approved and is produced and accredited to meet the international fuel standard EN 15940, the specification for paraffinic diesel, and the Fuel Quality Directive 2009/30/EC Annex II.
Committed to a low emissions future
We are introducing HVO into our own fleets to help reduce our carbon emissions by 20% before 2025.
Speak to a member of our HVO team
Contact us today to order HVO
Call 0345 600 4040 to speak to your local team or request a quote via the form below:
By giving your email details, you confirm that you are happy for us to notify you of offers and services by email. We won't bombard you – tell us at any time if you want to unsubscribe. Don't worry – we respect your data. We keep it securely and responsibly, we only release it in accordance with the law; otherwise we don't pass on. See our privacy policy for more details. If you'd like to have a chat about data protection, email the Data Protection Officer at dataprotection@certasenergy.co.uk
Ready to go with HVO? Order today
As the UK's largest independent distributor of fuel and lubricants, Certas Energy is a reliable, competitively priced, local supplier of Hydrotreated Vegetable Oil (HVO).
No longer a pipedream but a viable option in the energy mix pipeline, HVO holds the power to propel your business towards a cleaner, brighter future. Derived from renewable and sustainable vegetable fat and oil waste, our HVO is International Sustainability & Carbon Certification (ISCC) approved.
HVO can cut up to 90% of greenhouse gas emissions and lower your business' carbon footprint with immediate effect. Plus, no engine modifications or new machinery are required, so you can kick-start your alternative fuel journey straight away.
So, are you ready to go with HVO? Contact us today.