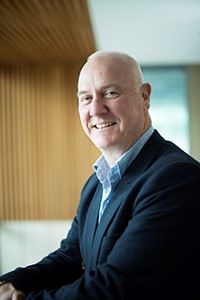 Steve joined Certas Energy as Managing Director in November 2015.
Previously, he was the President of Houghton Europe, Middle East and Africa.
He has over 25 years of diverse international leadership experience in global chemical and plastics businesses as well as financial and management services.
Prior to joining Houghton, Steve spent two years at the Vita group, as CEO of the Technical Foam and Sheet Plastic divisions, preceded by 4 years as CEO of NCH Europe, a global maintenance chemical company. His early leadership experience was developed from his 15 years with General Electric; 10 of them in GE Plastics in a variety of sales, marketing and general management roles, culminating in being appointed European Marketing Director in 2008, based in the Netherlands. He returned to the UK to become Managing Director of GE Capital fleet service.