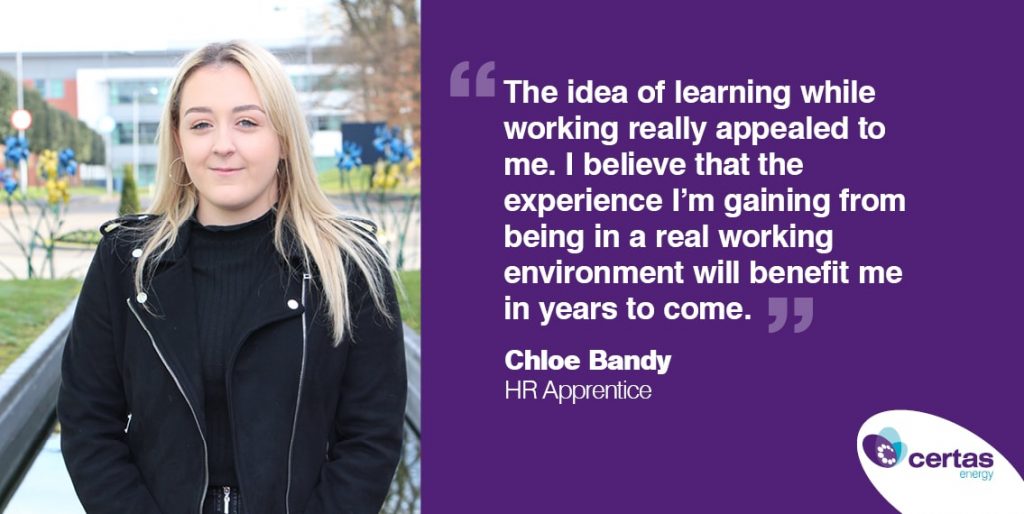 "The idea of learning while working really appealed to me. I believe that the experience I'm gaining from being in a real working environment will benefit me in years to come.
"My apprenticeship at Certas has given me the opportunity to experience what it's like to work in an area I'm interested in.
"So far I've learnt how recruitment works within Certas and how the Human Resources team manage requests and workload.
"In my spare time, I like to keep myself healthy by going to the gym and taking my dog, Abel, for long walks in the countryside. I've recently done a makeup course which is something I've always loved to do.
"I'm so glad I chose to progress my future career by doing an apprenticeship and I would say to anyone thinking about applying for one to go for it."