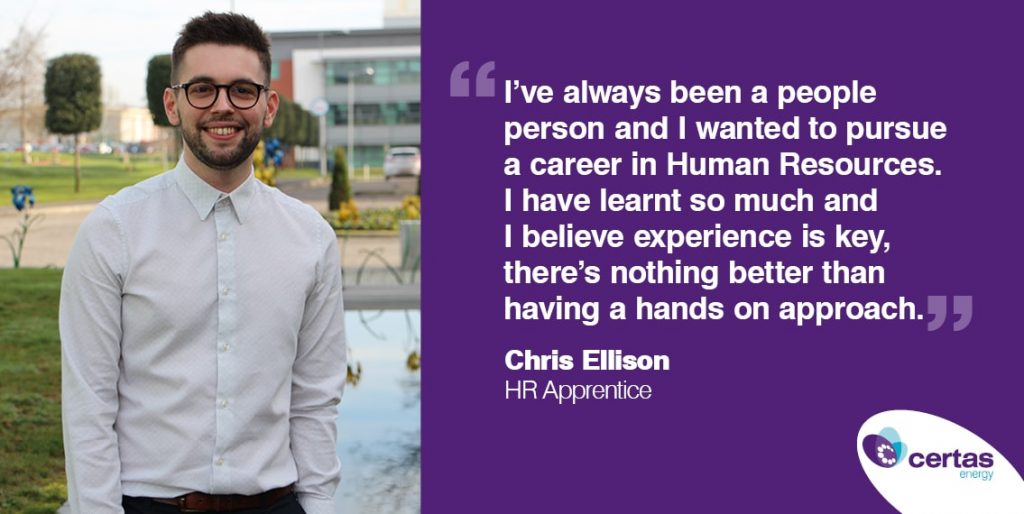 "The HR apprenticeship programme was right for me as I have always been a people person and I wanted to pursue a career in Human Resources.
"I've learnt a lot in terms of managing absence, employment law and the whole recruitment process.
"I would strongly suggest applying for an apprenticeship programme, especially within Certas, as I believe experience is key and there is nothing better than having a hands on approach.
"When I'm at home, I like to wind down by playing the clarinet or read some of Shakespeare's classics. I also enjoy playing tennis and taking my overly energetic dog, Buddy, out for a walk.
"Apprenticeships really are for everyone, I came out of university and I still wasn't entirely sure on what I wanted to do for a career. This opportunity has taught me a lot in terms of what I enjoy and has inspired me to develop a career within Human Resources. "