In the last 12 months, I have gained more experience in Customer Service, skills and knowledge in how to handle customer complaints and developed further English skills in writing letters to customers.
In the last 12 months I have learnt about several areas of our business from domestic deliveries to boiler servicing. This knowledge has really helped me to deal with customer queries efficiently. I have learnt to respond to customers by telephone, emails and social media.
It can be challenging dealing with customer complaints but the apprenticeship has really helped build my confidence and skills.
If anyone was considering applying for an apprenticeship with Certas Energy, I would say that it is a great experience as you can learn on the job and are always learning something new.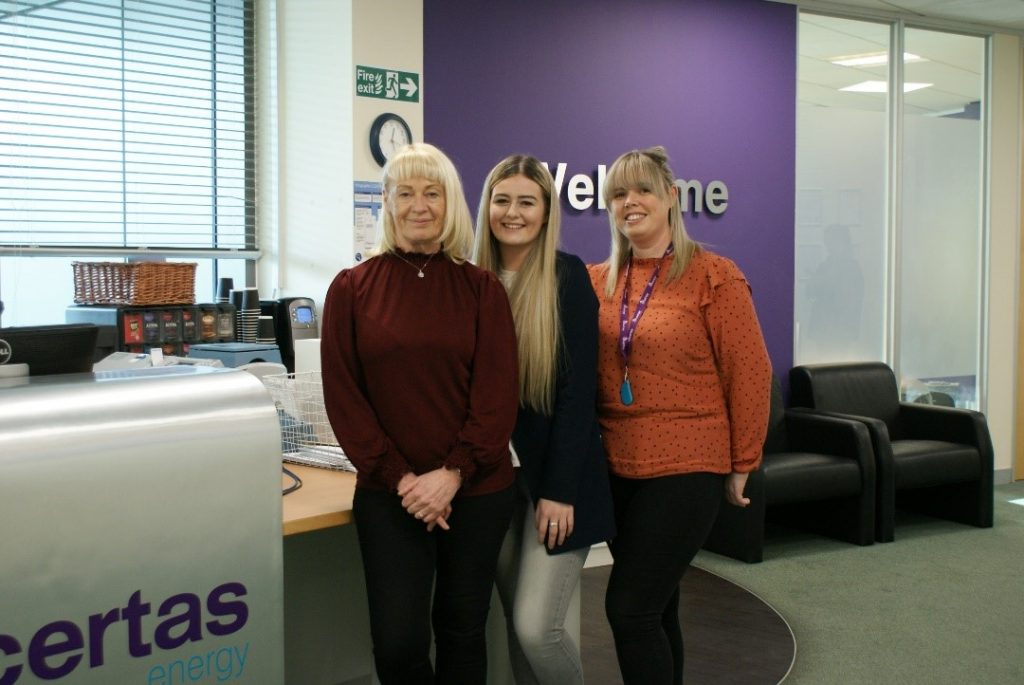 Aileen Till, Hannah's Team Leader
Hannah joined the Customer Relations Team in January 2019 as a Customer Service Apprentice. This was her first time working in an office environment.
During the last 12 months Hannah's knowledge and confidence has grown not only within the Customer Relations Team but also across the wider business. She has developed a natural rapport with our customers and deals with the most challenging and difficult conversations with respect and understanding – a talent that can take many years of experience to achieve!
Hannah is now a fully active member of the Customer Relations Team, undertaking specific daily tasks which are integral to the service we provide to our customers.
If you enjoyed reading about Hannah's experience as an Apprentice with Certas Energy and would be interested in applying for a similar role, we do have a current vacancy for a Customer Services Apprentice in our Warrington office. Go to our vacancies page for more detail:

https://www.jobtrain.co.uk/certasenergycareers/displayjob.aspx?jobid=622

For more details please contact visit our website.