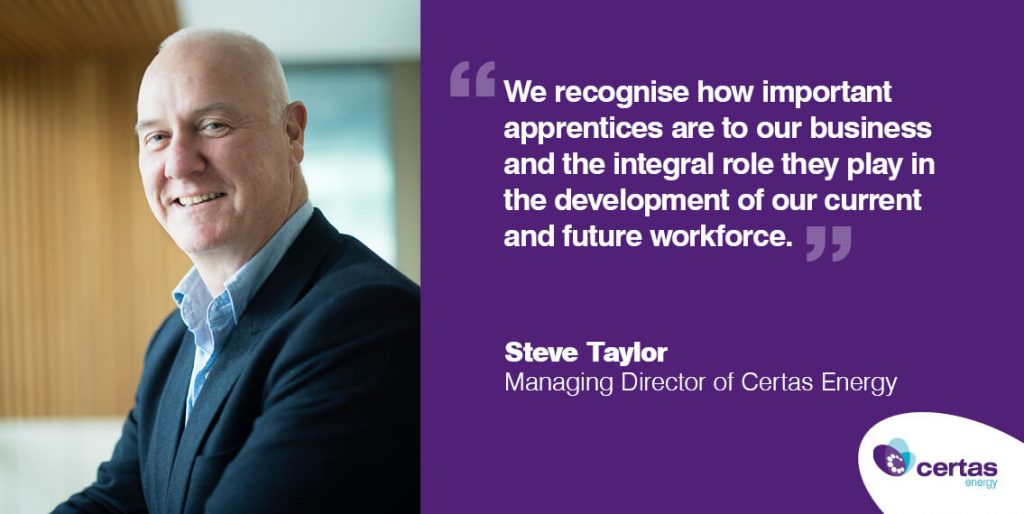 "Today marks the start of National Apprenticeship Week.

We recognise how important apprentices are to our business and the integral role they play in the development of our current and future workforce. I am proud to say that since becoming an approved apprenticeship provider we have enrolled over 70 colleagues onto apprentice programmes on a variety of different disciplines and levels.

We established developed and delivered apprenticeship programmes to attract new colleagues into the business in areas where there were skills shortages, specifically drivers and heating services. We now have a structured training programme for new apprentice drivers.

We have also developed a management apprenticeship programme to support the development of colleagues and to grow and enhance the pipeline of managers and leaders.

Apprentices form an integral part of our workforce and make a real contribution to Certas Energy, completing work of vital importance to our customers. We are committed to making our apprenticeship programme a success, and dedicated to supporting them in their learner journey. This success greatly depends on investing in the talent we need to meet our customer's needs.

We are proud to be an apprenticeship provider. This week, we will be showcasing a number of stories and case studies in relation to our apprentices from across the business and I urge you to show your support, by taking the time to read about their experiences and engage with their stories".
Steve Taylor,
Managing Director