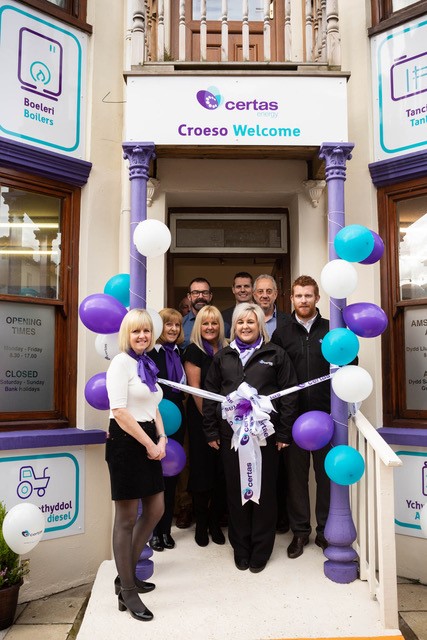 We're always coming up with ways to improve and inspire and this doesn't stop when it comes to our customers.
Recently we opened a new branch in Llandysul on Lincoln Road, which will bring a focus on personal service and local deliveries from a knowledgeable and friendly team.
The branch is the first of its kind, meaning customers can pop in, speak to the team and order fuel face to face if they wish.
We already provide many deliveries within the local community, across a range of high performance heating oils, fuels and lubricants to both local homes, farms and businesses.
Sue Lewis, Domestic Manager, said: "We're delighted to be opening the new Certas Energy shop to provide improved customer service to homes and businesses in the local community.
"As well as calling, emailing or posting orders and queries, customers are also very welcome to drop in to talk to the team directly about any of their fuel needs."
Our customers in the Llandysul area will now be able to rely on us to keep their homes warm and their businesses moving.