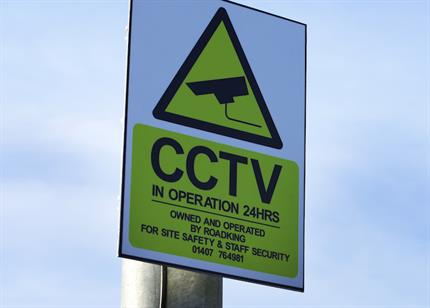 Lorry drivers nationwide are facing increasing difficulties when it comes to finding a safe and secure place to park. While the number of vehicles parked overnight has risen by 36%, the amount of on-site spaces (located in lorry parks including Motorway Service Areas) only increased by 14%.
With 1,411 additional overnight spaces required immediately to meet demand across the country, 39% of lorry drivers are turning to unsecured off-site parking areas such as lay-bys and industrial or retail parks. Yet off-site parking is leaving drivers increasingly vulnerable to crime. 56% of all cargo thefts within Europe occur in the UK, and 92% of UK cargo crimes occur in unsecured parking areas.
Here we share our top three tips on how to keep cargo safe, what to look for in a secure parking area, and where drivers can pull up safely for the night.
1. Preventing cargo theft
It's always helpful to recap the simple things that can help reduce the chances of becoming a victim of cargo theft. In the first instance, prepare for the journey ahead. Try to avoid using the same routes and stops – regular transport patterns could make vehicles an easier target. Plan where to stop overnight before setting off, and look for a location where parking spaces can be pre-booked for added peace of mind.
For transport operators, smart payment systems can reduce the risk of theft to drivers staying in their cabs and can help to encourage the use of secure parking facilities. SNAP Account is one example, enabling itemised billing for operators, smart payments and pre-booking for secure parking locations at lorry parks across the country. Fuel cards can also be used by drivers to fill up on the move without having to worry about carrying cash.
2. What to look for in a secure lorry parking site
To be confident a truck stop or lorry park offers secure parking, it's best to check for certain features. The parking area should be well-lit with either security or overhead lighting, and surrounded by secure perimeter fencing that is higher than 1.8 metres. CCTV that monitors the perimeter and the entrance, paired with regular surveillance patrols and onsite staff are also a must. It's also important to look at the entry gate – is there a security checkpoint to prevent unauthorised access?
3. Keeping HGV drivers and their cargo safe
There are multiple secure parking developments underway across the country to expand on-site parking capacity. Certas Energy currently offers over 600 secure parking spaces at its bunker sites across the country, including Ecclefechan, The Hollies, Holyhead and more.
One of our upcoming collaborative developments at Red Lion Truck Stop – located in the heart of the Golden Triangle off the M1, junction 16 – will offer 24/7 refuelling and secure parking for 180 lorries, protected by CCTV, perimeter fencing, security lighting and on-site staff patrols.
SNAP Account has also opened up an additional 220,000 spaces via its Depot Parking system, through which transport operators are able to offer out free spaces in their yard for HGV drivers to park securely. There are 32 Depot Parking sites currently available for SNAP Account customers to pre-book across the country.
Secure parking facilities are key to protecting the wellbeing of drivers and avoiding disruption. Certas Energy is working closely with partners to offer best practice secure parking to HGV drivers as part of our bunker site network expansion strategy. For more information about secure parking across Certas Energy bunker sites, click here.