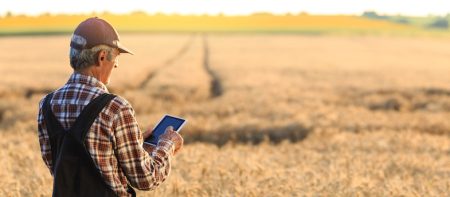 Whether or not you're a fan of talking meerkats or tone-deaf opera singers, there's no escaping the influence of price comparison sites. No matter which you use, these aggregators are becoming the go-to source for some consumers to find a good deal on anything from fuel to phone contracts.
But in many cases, price comparison sites aren't quite the financial panacea they appear to be – especially when it comes to fuel management for your farm. While they're perceived to save visitors time, effort and money, the cheapest product isn't always the best value. In fact, farmers can often find that going directly to a supplier can help to save more money in the long run.
So, what are the pros and cons of purchasing fuel and management solutions for your farm rom a digital price comparison platform versus directly from a supplier?
Form filling, tick boxes, drop-down menus… they're part of the time and money saving service we've come to expect from price comparison sites. But even once all the initial questions have been completed, there's no guarantee that the products that will be served up will be the ones that best fit your farm's needs.
Sometimes, a personal touch can make all the difference. A supplier will be an expert in their field – understanding the challenges you face and able to share advice on suitable services plus best practice processes for getting the most out of your products. So you can be confident you're getting a tailored solution that's right for your farm.
The sad reality is, whenever you order a product, there's always the potential for something to go wrong – no matter where it's been ordered from. In today's 'expectation economy', speed and quality of service is everything – and many of us expect a speedy response whenever we communicate with a company.
Although purchasing through a digital price comparison platform may occasionally be cheaper than purchasing directly, it's still a purchase made through a third party. This means that – in some cases – responses to customer queries can be delayed, due to enquiries needing to go back to the supplier for further information.
By dealing directly with a supplier, you can cut out the middleman and speed up the process – so you can have confidence that any issues will be resolved quickly. Certas Energy, for example, offers a dedicated account manager that's committed to ensuring you have the best experience possible.
While price comparison services offer commodities such as heating oil and diesel at a low price, they're still behind the curve when it comes to providing innovative products that can deliver long-term total cost of ownership savings.
This is especially common when it comes to fuel management solutions. Whether it's alternative fuels, fuel monitoring, AdBlue or lubricants, it's often the forgotten or unknown products that deliver real added value. These products can help businesses save money in the long-term, ensure compliance with Government regulations and help to overcome sector challenges such as safety, sustainability and security.
Pricing flexibility can also be an issue on comparison sites. As digital platforms deal in the spot price, short-term market, pricing is variable and on a quote-by-quote basis – only taking into account a customer's requirements at the moment of purchase.
A supplier, on the other hand, is able to provide more flexible pricing options based on a customer's long-term needs. Backed up by agreed service levels, fixed term pricing offers farmers full transparency and added peace of mind that costs will not be impacted by market fluctuations.
More than just a fuel supplier, Certas Energy takes the stress out of fuel management for more profitable, productive and sustainable farming. With a national network of 150 local depots, our local teams work closely with farmers to provide bespoke solutions to suit a farm's individual fuel management needs.